Challenge Barcelona adds a Sprint Triathlon to its October 2 party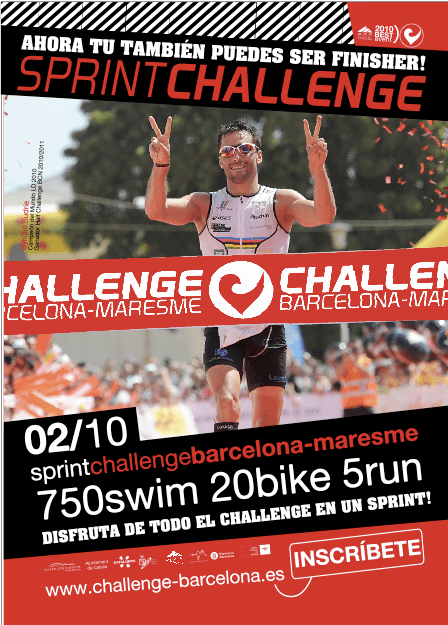 The Organization of the Barcelona-Maresme Challenge, one of the most important long-distance events held in Spain, has decided to add a sprint triathlon for all triathletes who cannot face a long-distance race (3800m of swimming, 180 km of cycling and the 42 km of running on foot)) and thus give the opportunity to enjoy the same infrastructures and part of the spectacular route that takes place in the vicinity of the city of Calella.
If you want to know more about the test, Trimadrid conducted an interview with Agustí Perez, organizer of the test, where he tells us about the origins of the Challenge, news for this year, renowned triathletes who participate, etc.
Registration is now open and the number of participants is limited to 800. So hurry up if you want to participate!
You can do it from this link: http://www.challenge-barcelona.es
It must be taken into account that the triathletes who participate in this sprint event have the obligation, like the long distance ones, to leave the bicycle within the boxing area on Saturday afternoon, an area that will remain under surveillance at all times .