Challenge Family closes the year with the Daytona Challenge
The race takes place at the legendary Daytona International Speedway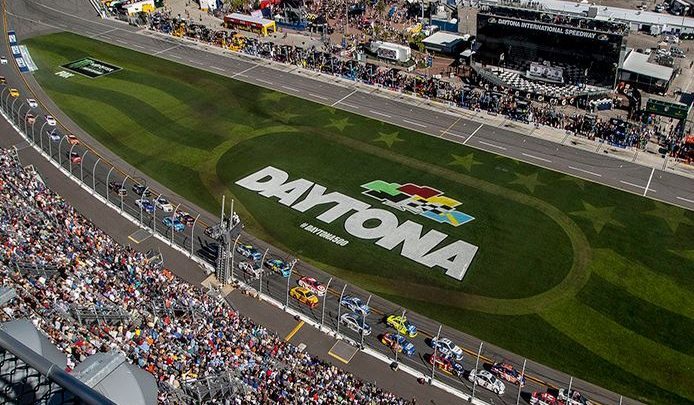 This December 9 next Sunday, the Challenge of the year, where the world ranking Challenge will be closed Pablo Dapena y Sebastian Kienle and leader of the classification tied to points.
Challenge has held throughout the year worldwide 41 tests, where Spain hosts several of them. Salou, Madrid, Majorca, Mogan and in the neighboring country Lisboa .
In the starting line we find triathletes of the size of Andy Potts, Andrew Starykovic o Cameron Wurf what ensures a show especially in the cycling sector.
El Lloyd Lake , located within the enclosure, will provide an unprecedented experience for the spectators. The athletes will complete the swim part in the lake. The cyclist segment will start at approximately the 3.56 mile of the circuit, from where the triathletes will be directed towards the outside of the enclosure to complete the 90 km of cycling where they will return to the circuit to make the transition.
Once there, the athletes face the 21 km of foot race inside the enclosure, where you have been keeping the viewers in mind. The atmosphere will encourage the athletes to keep enough energy to complete the four laps of this spectacular route before reaching the red carpet and crossing the famed finish line.
Pablo Dapena has made the season of his life, where he has proclaimed himself LD World Champion , European LD runner-up in Challenge Madrid, has won in Challenge Lisbon, Challenge Mogan , Peguera Challenge and has been second in Challenge Prague, Challenge Turku , Challenge Salou and in the Challenge Rome .
With the dispute of this test the Challenge Family World Bonus will be decided where 165.000 $ will be distributed in prizes and the winner will take 20.000 $ in prizes.
Further information: https://challenge-daytona.com