Challenge Peguera Mallorca chosen as the best Challenge Family race of the year 2019
Challenge Peguera Mallorca receives the most prestigious Challenge Family award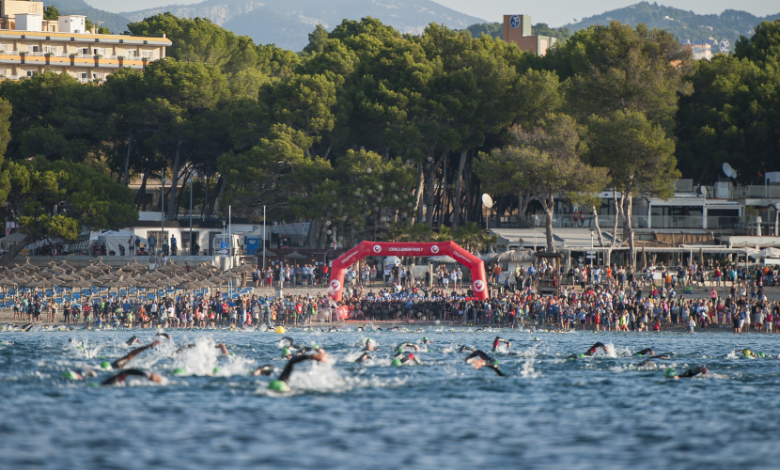 The race gets the prize in the first Challenge Family Awards held in Daytona (USA), within the framework of the global franchise meeting
Challenge Peguera Mallorca receives the most prestigious award in 2019, and also wins the award for the best run circuit
Best Challenge Family test of the year 2019
Challenge Peguera Mallorca has been the test that has obtained better voting results, the participants have valued the magnificent location, the varied, surprising and challenging circuits, as well as the organization.
Best Run Circuit of the year 2019 Chalenge
Peguera Mallorca has also been proclaimed winner in the category of best Run Circuit.
In this case, the people who have voted value the amount of public giving support to the participants, el goal mount and a recorrido something more flat that in previous editions and that passes through the center of Peguera (between the beach and the boulevard).
These two recognitions serve to value the work done by the volunteer team of the event, institutions involved, sponsoring entities, security forces and in general all the people who make the development of the event possible.
In addition, the prize is a extra motivation for the organization to continue working looking for formulas that allow maintaining the high quality of the event.
Challenge Peguera Mallorca is a tourism sports project coordinated by the Calvià Foundation, the Calvià City Council and the Peguera Hotel Association.
It has the support of the Spanish Triathlon Federation and with the help of the Mallorca Turisme, Zoot, Powerbar and Fibwi Foundation.
This list shows the rest of the awarded races in the different categories:
Race of the Year: PEGUERA-MALLORCA CHALLENGE
Best Swim Course: CHALLENGE TAIWAN
Best Bike Course: CHALLENGE ROTH
Best Run Course: PEGUERA-MALLORCA CHALLENGE
Best fans / crowd: CHALLENGE ROTH
Best Pasta Party: THE CHAMPIONSHIP
Best Finishline Party: CHALLENGE ALMERE-AMSTERDAM
Best New Race: CHALLENGE CAPETOWN
Best After-Race Food: CHALLENGE ALMERE-AMSTERDAM
Most Eco-Friendly: CHALLENGE HEILBRONN
Most Family-Friendly: CHALLENGE WANAKA
Best Race Venue: CHALLENGE GRAN CANARIA
Further information: https://challenge-mallorca.com/