Cidade de Lugo Fluvial arrives in Águilas leading the National Triathlon Leagues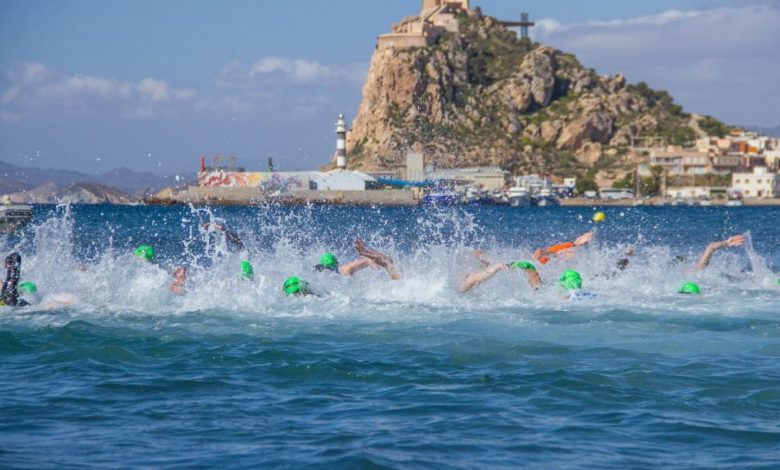 Águilas will host next weekend the King's Triathlon Cup and Iberdrola Queen's Triathlon Cup.
They will dispute the Spanish Triathlon Relay Championship, the championships of Team Time Trial of talents and Talent relays.
In the National Leagues of Triathlon Clubs, after the start in Roquetas de Mar, the fourth and fifth days will also be held in Águilas with the participation of clubs from all over Spain, and the Galician club Cidade de Lugo Fluvial arrives as leader in both the Women's and Men's First Division.
In the top women's category Cidade de Lugo Fluvial adds 120 points net and is eight ahead of Diablillos de Rivas from Madrid and Náutico de Narón from Galicia, who add up to 112 in both cases.
The Valencians of CEA Bétera they lead with 96 the group chasing the podium in which they also march Prat Triatló 1994 y Saltoki Trikideak with 92 points.
Katoa Barcelona leads the Women's Second Division with 120 points, eight more than the Aragonese from Stadium Casablanca Mapei, and twelve more than the Albacete Ingeteam Triathlon Club.
Cidade de Lugo Fluvial also leads the Women's First Division, with 120 points and only four more than the people from Madrid Imps from Rivas. With 104 points, the Navarrese club compete for the podium Saltoki Trikideak and the Biscayan Alusigma Peñota Dental Portugaletekoa, tied on 104 points.
The men's team of the Murcia Unidata Triathlon, with 116 points, is the leader in the Second Division with four points ahead of the University of Alicante, and twelve points over the Madrid 401 Triathlon.
Opening hours
Saturday
The competitions will begin at 9:01 a.m. on Saturday June 4 with the departure of the first team of the Spanish Championship of Time Trial Triathlon for Talent Teams.
At 15:01 p.m. will begin the Copa de la Reina Iberdrola Triathlon with the start of the women's first team.
The Copa del Rey will kick off with the start of the men's first team at 16:31 p.m.
Sunday
On Sunday, June 5, the competitions will begin at 8:30 a.m. with the Men's Open race of the Spanish Relay Triathlon Championship.
The start of the Elite Men's category, with First and Second Division teams, will be at 10:15 a.m.
The First and Second Women's Relay Division competitions will start at 12 noon.
The Spanish Triathlon Championships by Talent Relay will close the racing program, with a men's start at 13:15 p.m. and female at 13:20 p.m.