Upcoming COMPEX clinic in October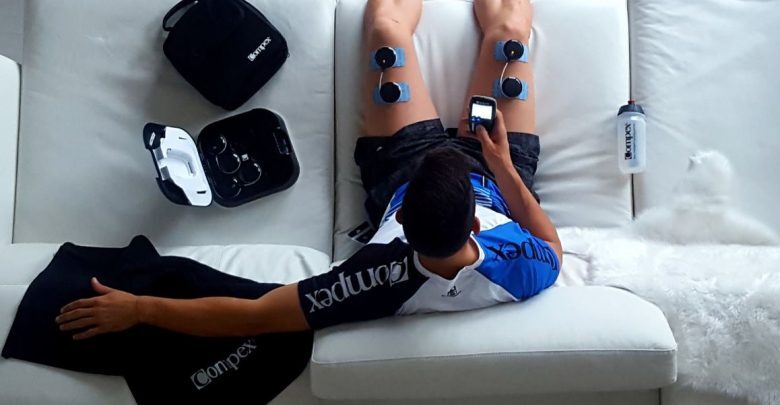 During the month of October

COMPEX

will offer several free CLINICs so that you can learn first-hand from the professionals the benefits of electrostimulation applied to training and / or competition
The devices Compex they produce a stimulation that acts directly on the motor nerve thanks to electrical impulses. In this way, the muscle does not notice the difference between a voluntary contraction (ordered by the brain) and an electrically induced contraction.
COMPEX OCTUBRE Clinic Calendar
19 OCTOBER (Oropesa)
Free Seminar of force applied to functional training
Time: 11: 00 · organized by Compex Spain
The Compex Box Challenge starts with strength? Prepare the agenda! Friday 19th from 11:00 a.m. to 13:00 p.m. FREE seminar on strength applied to functional training by David Marchante from Powerexplosive in the Cinema Room of the Hotel Gran Duque. Places are limited!
Where: Hotel Gran Duque Hotel 4 Estrella, Oropesa, Spain
20 OCTOBER (Oropesa)
Compex Box Challenge 2018
The first edition was in 2016 in Madrid, the second was in Barcelona, ​​this year the emotion moves to Oropesa de Mar and everything points to it being a weekend full of sports achievements that you can not miss, plus the entrance of the public It will be free!
20 oct - 22 oct · organized by Compex Spain
Where: Marina d'Or - Vacation Village Oropesa, Spain
25 OCTUBRE (Barcelona)
Compex Electrostimulator Course
Pain treatment
Programs to treat different pathologies
Use of the Compex in the recovery of the athlete
How to accelerate recovery after training and competitions
The Compex as a training method
How to improve the performance of the athlete using the Compex
Free activity
Where: Probike Barcelona, ​​Spain
31 OCTUBRE (Madrid)
Compex Clinic at Triatlon World
This Wednesday 31 of October we will have a clinic with the experts of the brand COMPEX in our store.
Learn to use the technology of electrostimulators to recover from the most demanding training and competitions.
It uses all the possibilities of COMPEX to improve muscle development, as well as to improve injuries.
Ask the experts and get the most out of your COMPEX devices.
Where: Triatlon World, Martires 2, 28660 Boadilla del Monte
10 NOVEMBER (Castellón)
Compex Training Session Specific Free Cycling
Sáb 16: 00 · organized by Compex España
Specific cycling clinic in which we will do a bike ride of between 45 min - 1h at a gentle pace, strength training with Compex electrostimulation and recovery.
The event is FREE and is open to people whether they have Compex electrostimulation or not.
Where: CrossFit Castellón Castellón de la Plana, Spain
Learn More https://es.compexstore.com/