Club La Santa opens registration for its 2023 sports events
Its star test, the IRONMAN Lanzarote will be held on May 20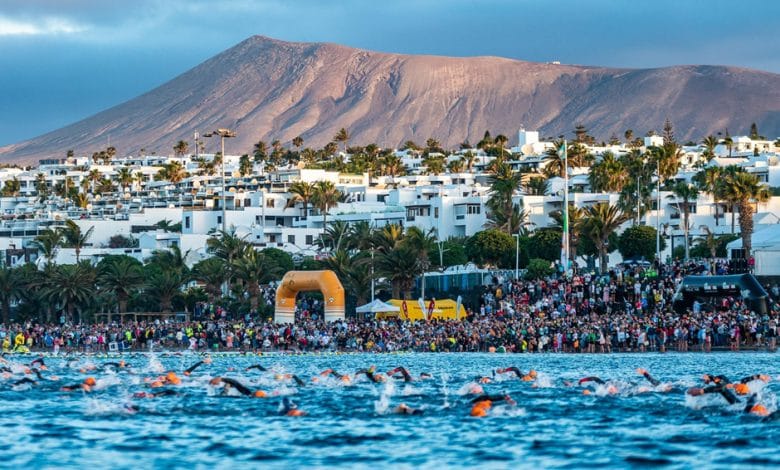 After the readjustment of tests for this year and the organizational success of the 2022 calendar, Club La Santa has already opened registration for all its competitions next year.
Continuing with the objective of boosting the number of participants in each event and offering athletes the possibility of optimizing their experience and their own calendar, the dates for this year will be maintained.
Volcano Triathlon
The 'triathlon quarter' will start earlier, the 25 February, With the Volcano Triathlon. Since its first edition, in 1984, this race has been a prominent event on the calendar and will try to overcome the 570 participating this year.
Thus, the island will host three international triathlon competitions in three months, between February 25 and May 20.
The dispute of these races continues to consolidate Lanzarote as a destination and as a sporting reference at an international level.
IRONMAN 70.3 Lanzarote
A month later, the 18 March 2023, an event will take place that each year acquires greater recognition for its participants: the Club La Santa IRONMAN 70.3 Lanzarote.
In the last edition 1.126 triathletes They met in Lanzarote and, currently, this event already has hundreds of triathletes who will compete to win and to get some of the qualifying places in different categories for the World Championship.
IRONMAN Lanzarote
El May 20 From 2023, triathletes from all over the world will be able to participate in the queen event of all those organized by Club La Santa and pioneer in the European continent: the IRONMAN Lanzarote.
In the 2022 edition, the date of its thirtieth anniversary, 1.315 participating they ventured into this tough challenge, swimming, cycling and walking the unique and spectacular geography of the island.
4 Stage Mountain Bike Race Lanzarote
Between January 28 and 31 will take place the twenty-first edition of the Club La Santa 4 Stage Mountain Bike Race Lanzarote.
Four days of competition in which professional and amateur cyclists will enjoy a race that is a great challenge for all its participants, since 90% of its route is orffroad. A total of 411 cyclists signed up for the last edition.
Those interested in registering for any of the tests can do so through the following links:
4 Stage MTB Race Lanzarote (January 28 to 31):
Volcano Triathlon 2022 (February 25):
Club La Santa IRONMAN 70.3 Lanzarote (March 18):
Club La Santa IRONMAN Lanzarote (May 20):
Learn More https://www.clublasanta.com/