The Triathlon season begins in Madrid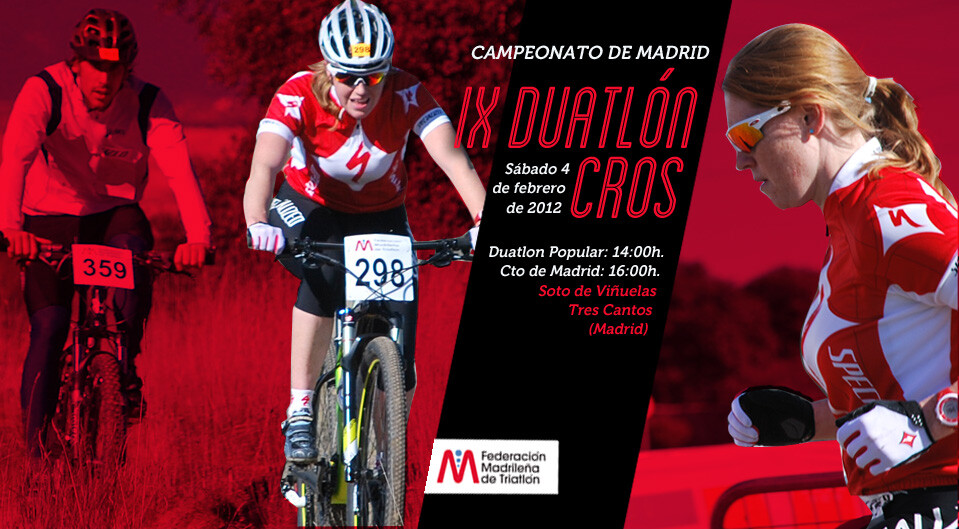 The town of Tres Cantos will host this weekend the first test of the Madrid Triathlon Federation Calendar.
The Madrid Duathlon Cros Championship will begin on Saturday, February 4 at 15.45:15 p.m. in the Male Category, at 49:5,2 p.m. the Female event will begin. The duathletes will have to complete a distance of 15,9 km running, 2,6 MTB and finish with XNUMX km of running
Coinciding with this test and for those who want to start in this Dualton Cros discipline, they will be able to do so in the popular test that will be held at 14:00 p.m. on the same Saturday and on an affordable distance for anyone who likes to practice this sport (2,6, 10,6 km of running, 1,2 km of MTB to finish with XNUMX km of running)
Tres Cantos is a city that has all the necessary ingredients for the practice and organization of sports events, young people, excellent parks and facilities.
This weekend and for the ninth consecutive year, Soto Viñuelas Park will host the Cros Duathlon of the City of Tres Cantos.
For more information about the test and registration (deadline today, Wednesday February 1):
Registration: http://www.laetus.es/duatlon-ficha.php?id=77&sub=inscripciones