The second cycle of Olympic qualification begins at the Cagliari World Series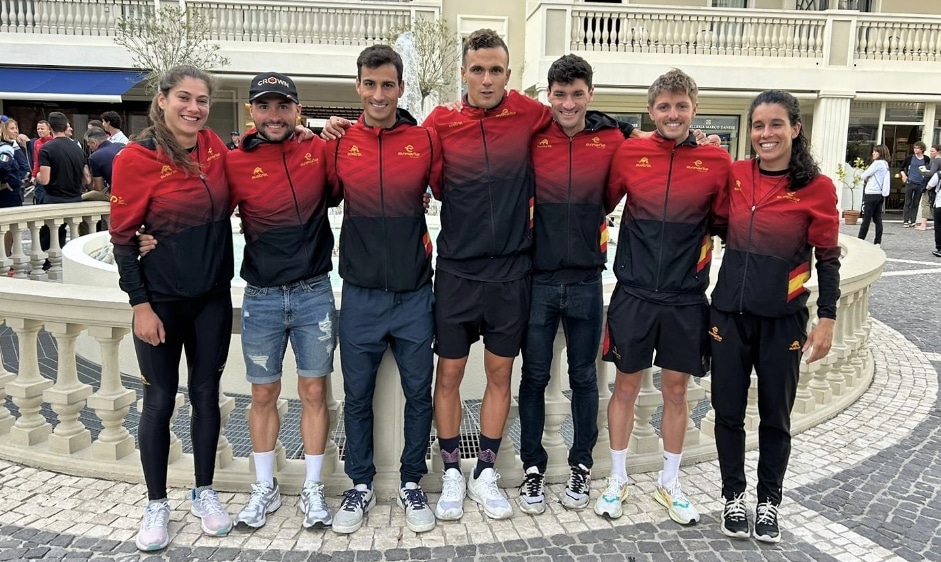 Cagliari becomes the setting for the start of the second Olympic Qualification Cycle, with outstanding international and Spanish triathletes at the starting line.
Fight for Olympic Qualification
Today, the Cagliari Triathlon World Series they mark the start of the second qualifying cycle for the Paris Olympic Games.
Seven outstanding triathletes from the Spanish Triathlon Federation are ready for the challenge, including Roberto Sánchez, David Castro, Antonio Serrat y Miriam Casillas, who seek to improve their performance in the recent Yokohama test and add valuable points for the Olympic ranking.
Duathlon world champion Mario Mola, He arrives with a renewed drive after winning the duathlon world championships and with the intention of having a good role in the event.
David Castro and Miriam Casillas, who obtained excellent results in this event last year (TOP5), will seek to repeat their achievements.
Completing the Spanish representation, Genis Grau y Marta PintanelThey arrive with the ambition of fighting for the qualification to the Olympic Games and adding points in the ranking.
A high-level elite test
The women's event highlights the return to competition of the Olympic champion in Rio'16, Gwen Jorgensen, and the World Champion, Katie Zafferes.
These two great figures will face triathletes of the stature of Taylor Spivey, Georgia Taylor-Brown, Summer Rapport, Beth Potter, among others, in their struggle to return to the top positions.
In the men's event, the competition will be fierce with the participation of Basque Vilaca, Alex Yee, HaydenWilde, KChristian Blummenfelt, Jonathan Brownlee o Mario Mola among others.
The Spanish Triathlon in Continental Tests
In addition to Cagliari, this weekend there will also be continental tests such as the Olzstyn European Cup (Poland) and the Yasmine-Hammamet Africa Cup (Tunisia), in which Spanish triathletes will participate.
In Poland, Esteban Basanta, Daniel Tolosa, Javier Coscolla and Maria Casals will compete, while in Tunisia Sofía Aguayo, Ángel Sánchez, Nan Oliveras, Victor Bouzón, Iván Puentes and the Aquathlon World Champion, Cristian Fernández, will compete.
Follow the Tests Live
In this link we tell you how follow live the Cagliari World Series