How do you have to overtake cyclists with the new traffic law?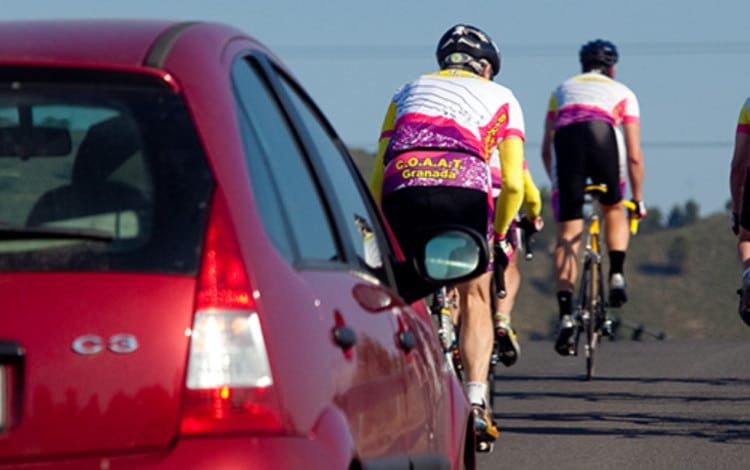 La new traffic law It is expected to be approved in the coming days and will bring changes in the regulations regarding the safety of cyclists
In this law it is observed that bad overtaking of cyclists will be punished more severely where this year 30 cyclists have died.
Any inflation that endangers cyclists could lead to the withdrawal of up to 6 points on the card.
These are the main changes to the law
Motorists will have to change lanes when passing or keeping 1,5 meters.
A new way of overtaking bicycles and mopeds in article 35.4: from now on, in certain circumstances, motorists will be obliged to change lanes.
"The driver of a vehicle who intends to overtake a cycle or moped, or a set of them, must do so occupying part or all of the adjacent or opposite lane, where appropriate, of the road and keeping a safety width of, at least 1,5 meters".
One of our purposes at the beginning of 2021 was to lower the number of accidents with #cyclists.
1st objective: improve the coexistence of drivers and cyclists.
2nd objective: respect the rules.

Have you cooperated to get it? Hit RT.#Road safety #Safe journey pic.twitter.com/WeZqWYOBCn

- Guardia Civil 🇪🇸 (@guardiacivil) November27st
The distance of 1,5 m will be kept except when the road has more than 1 lane, where the vehicle will have to change lanes
You must keep that distance of 1,5 meters "except when the road has more than one lane in each direction, in which case a complete lane change will be mandatory".
The General Directorate of Traffic advises whenever possible, occupy the adjoining lane to leave as much space as possible for users of mopeds or bicycles.
6 points if you miss a cyclist
The regulations include: "Forbidden to overtake endangering or hindering cyclists traveling in the opposite direction, even if these cyclists are traveling on the archesn ".
And an annex is introduced where the loss of points is reflected in the following situation
"Passing endangering or hindering cyclists or without leaving the minimum separation of 1,5 meters ".
As of November 28, 910 people have died in #sinistrovial en #highway

⚫ 254 on the motorway / dual carriageway and 656 on the rest of the roads.

⚫ 356 vulnerable: 219 motorists, 94 pedestrians, 13 on mopeds, 30 cyclists.

🟢 We continue working towards a goal👉 #ZeroVictims pic.twitter.com/BiitFMJx3a

- Dir. Gral. Traffic (@DGTes) November29st
€ 200 fine
Any of these infractions will entail a fine of € 200