How does a triathlon club adapt to the confinement of the Covid-19? An Enphorma Triathlon example
Confinement has made us re-adapt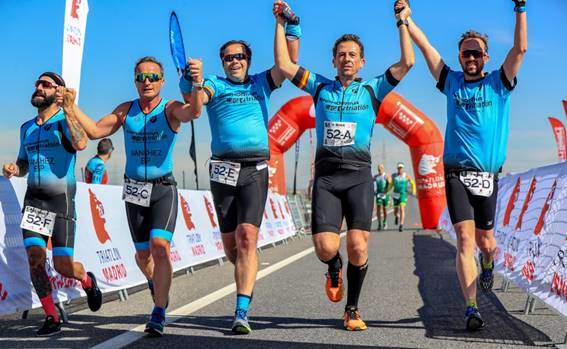 The confinement at home that we have been suffering in Spain for more than 40 days, has forced all athletes to adapt, both to federated professionals and to amateurs.
In the case of triathlon clubs, where they swim, run and bike with a group, it has been particularly difficult, but the circumstances have made them adapt.
Proof of this is the Madrid club Enphorma Triathlon.
We speak with its technical director, Joaquín Peces.
The team was founded in 2008 and they are in their 11th season, where they currently have 100 members. From the directive they follow the philosophy of sport, where there are no obligations of any kind for its members.
There is no need to federate, compete, or train. Each partner sets his goals and is respected whatever his goal. No one is subsidized for their sports performance.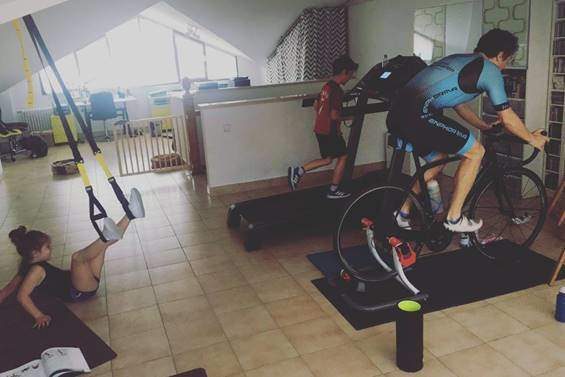 Before confinement, they had face-to-face training 4 days a week in San Agustín de Guadalix, training swimming, running, and cycling.
How have you adapted?
After the confinement it took us 2 weeks to adapt because neither we nor anyone knew how long this would last.
Once adapted, we have continued the activity of the team in an adapted way in such a way that we send the members a weekly agenda that is made up of:
Video Call Roller Workouts.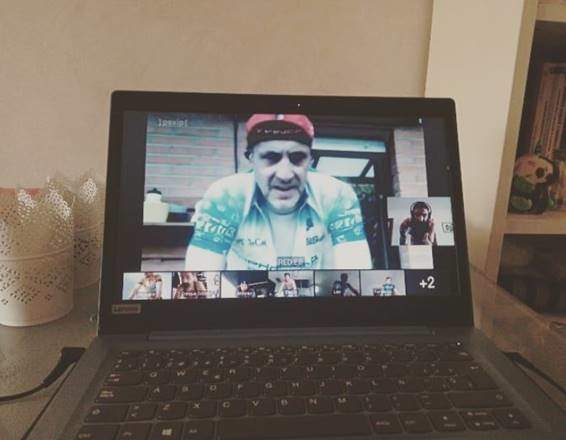 Some in addition to being connected to the video call are at the same time on a Zwift route. Even friends from other teams like Trisanse, Terrax, former partners of Enphorma ...
Duathlon simulation (super fun).
Videos of own elaboration of exercises to train at home.
Formative talks.
Varied classes of pilates, core, self defense.
Challenges for the little ones.
Sending training videos and articles of all kinds that have a motivating factor.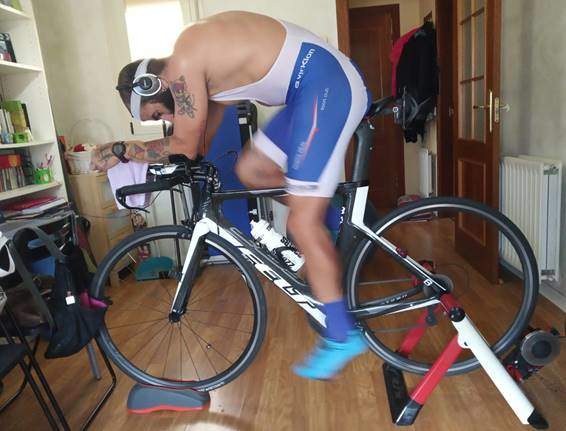 And how can you avoid falling into monotony?
With the passing of the weeks and seeing that this situation is lengthening, we continue adapting the contents so as not to fall into monotony, for this reason we encourage the members themselves to propose content.
And how do you plan the future?
Right now the training planning is slow because we don't know if there will be competitions.
The advice that we have sent to the members is that they try to keep fit and that they pose small challenges that can be achieved at home: lose weight, gain strength, gain flexibility ...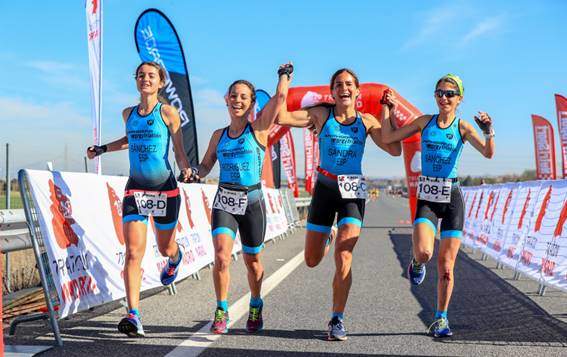 We are very clear that video call group training keeps us very close and helps us to stay motivated.
In addition, as a group we are very committed to sport in general and more to that of our municipality. We share our videos and proposals with all the local clubs.
We leave you a video that they have made to motivate the entire triathlon community https://www.youtube.com/watch?v=LS7oaRJCd-I&feature=youtu.be
Further information: http://enphorma.com/