Confirmed, the IRONMAN World Championship leaves Hawaii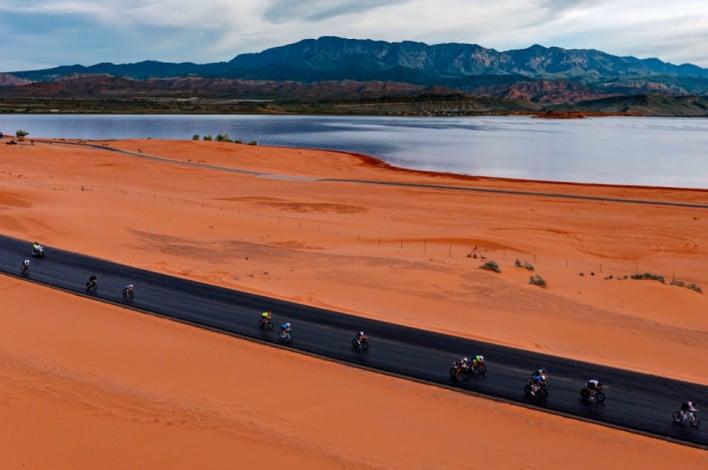 It is official, after the rumors that there have been these last weeks about the change of venue of IRONMAN World Championship finally has been confirmed. It also changes the date.
IRONMAN has officially confirmed in a statement that the World Championship that was scheduled to be held in February will be moved to St. George and the 7 May 2022.
In the statement they state that Hawaii will once again host the Championship for the year 2022 and will be played in 2 days, on October 6 and 8.
IRONMAN 2022 World Championship date
The 2020 World Championship will be held at the IRONMAN St George May 7, 2022.
This is the statement:
«We are pleased to confirm the upcoming IRONMAN World Championship schedule:
2021 IRONMAN World Championship, St. George, Utah, USA, May 7, 2022
2022 IRONMAN World Championship, Kailua-Kona, Hawai'i, USA, Oct 6 & 8, 2022
As the impact of COVID-19 persists on the Island of Hawai`i, resources remain stretched, and we lack confidence that the Big Island will be ready for us by early next year. As a result, our gracious hosts in St. George, Utah, have risen to the occasion to hold the 2021 edition. The Land of Endurance will mix the striking and austere landscapes of the desert to create a one-of-a-kind World Championship experience.
In addition, we will now host a two-day IRONMAN World Championship in Hawai`i in October 2022. This two-day event will see professional women race on Thursday, October 6, 2022 and professional men race on Saturday, October 8, 2022 , and age groupers distributed between the two days.
All affected athletes will be contacted directly via email with their options.
Kumukahi - new beginnings - are ahead. We thank you for your solidarity and look forward to bringing you more information, soon. »