De Cuyper and Duffy won the World Cup in Huatulco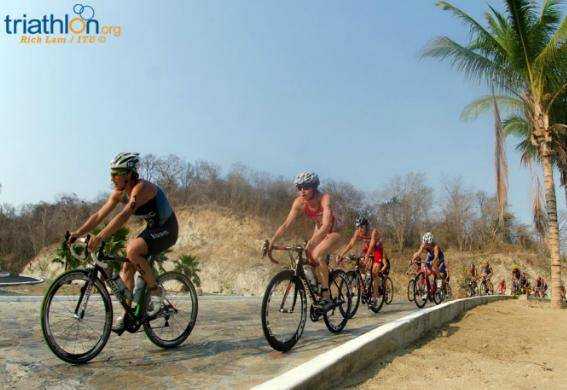 Belgian Simon De Cuyper and Fiora Duffy from Bermuda won the triathlon World Cup in the Mexican city of Huatulco, where Spaniards Iván Raña and Marta Jiménez finished thirteenth and twelfth, respectively.
De Cuyper covered the course, swimming 1.500 meters, 34 kilometers by bike and ten more on foot, in a winning time of two hours, two minutes and 16 seconds, XNUMX less than New Zealander Ryan Sissons, who finished second. position.
Third was the Ukrainian Danvio Sapunov, 20 seconds behind the winner, in a test in which the Colombian Carlos Javier Quinchara Forero was fifth -at 33-, behind Tyler Butterfield, from Bermuda.
The Galician Iván Raña, world champion in 2002 -in the Mexican town of Cancún-, finished the test in thirteenth position, one minute and 48 seconds behind De Cuyper.
In the women's event, Duffy won with a time of two hours, thirteen minutes and 17 seconds and prevailed with a lead of just half a minute over the Brazilian Pamela Oliveira.
In third position, the Mexican Claudia Rivas concluded, who entered the goal 36 seconds behind the Bermuda triathlete.
Jiménez was twelfth, three minutes and 21 seconds behind the winner; and the other Spaniard who participated in the test, Marina Damlaimcourt, also from Madrid, finished in seventeenth place, 5:34 minutes behind Duffy.
- Male elite classification:
.1. Simon De Cuyper (BEL) 2h02:34
.2. Ryan Sissons (NZL) 2h02:50
.3. Danylo Sapunov (UKR) 2h02:54
.4. Tyler Butterfield (BER) 2h03:04
.5. Carlos Javier Quinchara (COL) 2h03:07
...
13. Ivan Raña (ESP) 2h04:22
- Elite female classification:
.1. Flora Duffy (BER) 2h23:17
.2. Pamela Oliveira (BRA) 2h23:46
.3. Claudia Rivas (MEX) 2h23:52
.4. Alexandra Razarenova (RUS) 2h24:10
.5. Line Jensen (DIN) 2h24:26
...
12. Marta Jimenez (ESP) 2h26:37
17. Marina Damlaimcourt (ESP) 2h28:50.
Information