From the stoves of Madrid to the roads of Mallorca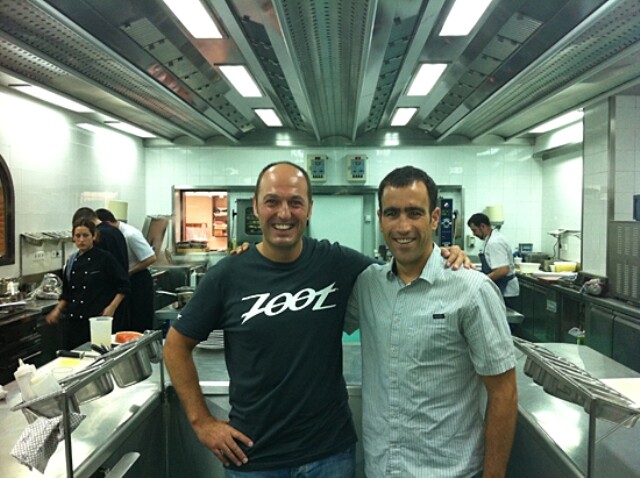 Ican Mallorca will have a team of great athletes on September 17th. And among them will be a triathlete who combines his passion for this sport with his love for another great hobby, cooking. Thus, the famous Spanish chef Iñigo Urrechu will leave his kitchen for a few hours in his important restaurant in the Madrid town of Pozuelo to take part in the prestigious sports event.
Íñigo Pérez Pérez de Leceta, known in the world of gastronomy as Iñigo Urrechu for his Gipuzkoan town of birth, began in the kitchen in 1987. He did it at the hands of the also prestigious Basque chef Martín Berasategui, with whom he learned not only the taste for food preparation, but also the passionate feeling of each dish he makes.
A passion that has also transferred to the world of triathlon, as he himself confessed in an interview written by Daniel Quintero on the occasion of the Tristar de Madrid dispute and his debut in a major international event. "Triathlon and haute cuisine are alike, since concentration must be present at all times, it requires a lot of sacrifice, tenacity and why not say it… stubbornness. What I like the most about triathlon is the environment, what you see, what you perceive and what you feel, they are different things from other sports, there is a lot of friendship and a very family atmosphere ", stated Urrechu (http://www.star-events.cc/site/es/trstmdnews/1483).
Now that passion, that enthusiasm and that determination can be seen in another top-level competition such as the second edition of ICAN Mallorca 2011. In addition, Iñigo Urrechu has also demonstrated in recent years his skills as a communicator, since he collaborates in radio publications , magazines, newspapers, internet portals or television programs, so it is not ruled out that the participants and the companions who attend the Balearic event may know some other "trick" in exchange for some other information about the route of the proof.