Justine Mathieux is disqualified after being third in the IRONMAN South Africa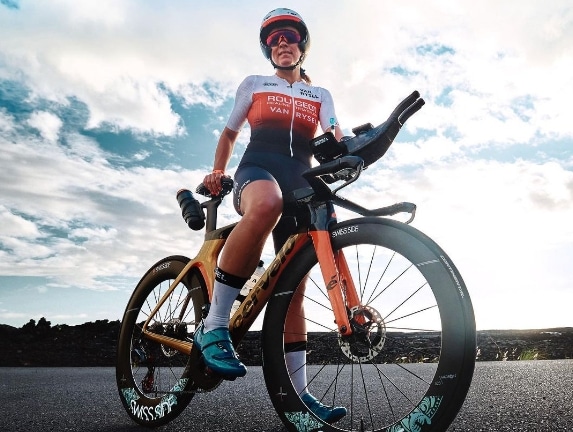 The French triathlete Justine mathieux has been disqualified from IRONMAN South Africa by a infraction in the cycling segment after finishing the test in third position third behind Laura Philipp and Fenella Langridge.
The Frenchwoman who led the chasing group in cycling from the beginning tried to hunt down Philipp and reached T2 in second position.
Everything indicates that the infraction was due to overtaking very slowly, which caused the penalty.
And shortly after reaching the finish line, he disappeared from the IRONMAN rankings.
5 Top Classification
| Site | Name | Final time |
| --- | --- | --- |
| 1 | Laura Phillipp | 08:01:59 |
| 2 | Fenella Langridge | 08:13:17 |
| 3 | Penny slater | 08:17:25 |
| 4 | Laura Zimmerman | 08:20:57 |
| 5 | Marlene deBoer | 08:22:13 |
In his networks he commented on what happened
"When I was on the bike and trying to overtake the group at the end of the first lap I didn't overtake fast enough (I was last in the group at the time) and although the referee did not call any penalties at that time, I found out when I got to goal.
We have contacted IRONMAN to establish more details, including when a penalty could have been issued, but nothing more is known at this time.. "
See this post on Instagram
Consequences for disqualification
However the coThe consequences of a disqualification are great. for Mathieux and who has lost the prize money dand 9.000 dollars and the Slot for the IRONMAN World Cup from Hawaii, since there were 4 Slots in Play, in addition to valuable PTO points.
With her disqualification, third place went to Penny Slater and fourth to Laura Zimmerman.