The telephone conversation between Llobet and ex-cyclist Jordi Riera was unveiled by El País newspaper.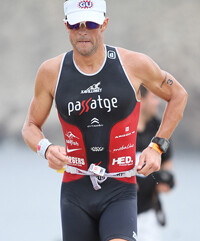 This conversation is part of the procedure of the so-called Operation Cursa
The past 29 of September, the newspaper El País published in its digital edition a conversation maintained by Xavi Llobet with the former cyclist Jordi Riera Valls.
They are the 9.54 of the 1 of February of 2011. Riera has the phone tapped inside a police operation on doping. They speak in Catalan. "What happens, crash? ", Is the greeting. After briefly commenting on their training plan, they move on to pharmacology.
Telephone conversation published by the Country
Riera. The Acts go to 150.
Llobet Valley…
R. Each box.
Ll. Valley.
R. Do I say it right? Yes, okay
Ll. Ok, what else?
R. How many do you want?
Ll. Oh, three. They are 350.
R. Next, the clembu to 60.
Ll. Valley.
R. After, something else of that?
Ll. No, because everything else already had it, right?
R. Well, that treatment!
Ll. Yes.
R. Do you want to do it? I, I, is that, Xavi, I have it, you have it very ... I counted it to do 12 punctures.
Ll. Then come.
R. That is, six, six injections that you can combine them. You have a lot, huh.
Ll. Ok, so how much does this come out?
R. This leaves each injection about 30 euros.
Ll. I mean, you said six: six for ... three, 18, right?
R. There.
Ll. Okay, well this is so. Voucher. I now…
R. A) Yes.
Ll. Zero, ten, ten, fifteen, fifteen, I take one, they are 750 euros.
R. OK, and here come three Acts, two ...
Ll. Two, two cle, six and six, six injections of those.
R. Two clembus you want or one?
Ll. One, one, one, one, one, yes put one, but then it is less. Then there are six ... Well 700, 700.
R. The clembu each box costs 60, but they go more.
Ll. Well 700, in the end they are 700 euros. Righteous
R. Ok, wait, three Acts, one clemb ...
Ll. And six of those you told me.
R. And six of those, which then will be those treatments for the ills that one was the Testo. Then I have to explain to you how it has to be done.
Ll. Valley.
R. This I will have this week maybe.
Ll. Well, and with the other too, right?
R. Yes, and the other guy, you have Andriol, and you have everything there.
Ll. OK then.
R. And, and an Air egg.
Ll. Ok, so now I prepare it and I give it to you here when ...
R. Three acts, one clemb and six injections of those. Oh, and I've saved you one thing ...
Ll. Yes.
R. And I want you to try this, well, uh, it's very expensive.
Ll. Mmm.
R. But they bought many and said, oysters, and each, one of us stays ...
Ll. Mmm.
R. ... Two blisters. One I've left and the other ... I'll give it to you as a gift.
Ll. Host! Okay, okay, cool, perfect.
R. And one of these is like four HMG.