Ten sentences of the Armstrong case on the alleged doping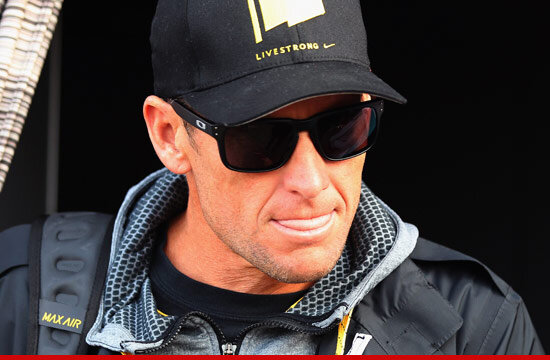 The year was 1999 and the Italian Marco Pantani had been excluded from the Giro due to excessive hematocrits in his blood. Lance Armstrong reacted with surprise and criticized that "very bad things" were being said about cycling.
Thirteen years later, the anti-doping agency U.S. USADA accuses the seven-time Tour winner of having consumed prohibited substances, EPO and corticosteroids among them, an extreme that the cyclist flatly rejects. "I have never doped," he said Wednesday.
Versions of Armstrong's alleged doping have been circulating for years. The Texan runner has always denied them.
The 10 most significant phrases in this case are the following:
-06 / 06 / 1999: "Very bad things have been said about cycling. But I am proof that cycling and sport they are not synonymous with doping" (in reaction to the Pantani case).
-08 / 07 / 1999: "I ask the media to avoid any type of speculation, which could overshadow the transparency of anti-doping procedures and the serenity of the riders" (UCI President, Hein Verbruggen, confronting a French newspaper about alleged cases of positives for corticosteroids of Armstrong, the Danish Bo Hamburger, the Colombian Jaime Castelblanco and the Spanish Manuel Beltran.
-21 / 07 / 1999: "Lance Armstrong is totally clean" (UCI statement after media versions French who accuse the leader of the Tour of doping with corticosteroids).
-13 / 12 / 2000: "If the present situation continues, I will not participate in the Tour de France in 2001… We are completely innocent. We are a very professional and clean team "(Armstrong in response to judicial investigations in France about his team, the US Postal).
-04 / 09 / 2001: "We have learned that the urine samples (collected during the last edition of the Tour) do not contain any trace of EPO or any other prohibited substance, which only confirms what we already knew" (Armstrong).
-23 / 08 / 2005"L'Equipe reports that my 1999 samples had tested positive (for EPO). Unfortunately, the witch hunt continues and the article is yet another tabloid journalism" (Armstrong).
-26 / 08 / 2005: "All this does not make sense, it is disgusting and if there was an athlete who has undergone dozens of anti-doping tests, it was me" (Armstrong).
-20 / 05 / 2010: "We have nothing to hide, nothing to run away from. It's his word against ours. I value our words, our credibility" (Armstrong in response to the doping accusations of his compatriot Floyd Landis).
-04 / 02 / 2012: "This is great news. Lance is glad that the United States attorney made the right decision..." (Mark Fabiani, lawyer for the athlete, after the filing by federal prosecutors of the investigation derived from Landis's complaints).
-13 / 06 / 2012: "I have never doped" (Armstrong after USADA accused him of doping).
lainformacion.com