The numbers of the triathlon test of the Tokyo Games are already known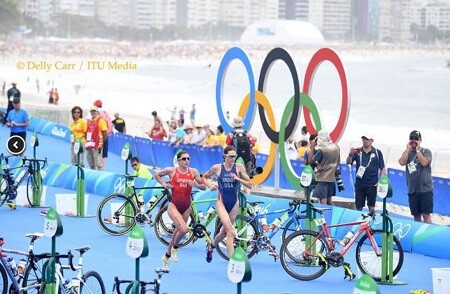 The draw for the allocation of numbers for the races of Olympic Games Triathlon Tokyo 2020 It took place yesterday, Friday, July 2, through the Word Triathlon page.
The positions that will be occupied in the transition by the 38 National Federations they have athletes qualified for the Olympics.
One side of the Olympic Triathlon transition is numbered from 1 to 29 (excluding number 13) while the other is numbered from 30 to 56. National Federations with more than one athlete are always assigned consecutive numbers.
The numbers of Spain
Spain has been assigned numbers 20, 21 and 22 in the men's event and 15 and 16 in the women's.
In the mixed relay Spain will have the number 14
The final names of the athletes and the starting lists will be confirmed in the coming days.
The dates of the tests
The dates of the Olympic Triathlon tests are the men's test on July 26, the women's test on July 27 and the mixed relay July 31
Tokyo 2020 games numbers