The Ecodumad Road, Team Road Time Trial, will be held at Parque Warner
The Ecodumad Road continues on November 8 and will be the Madrid Duathlon Road Time Trial Team Championship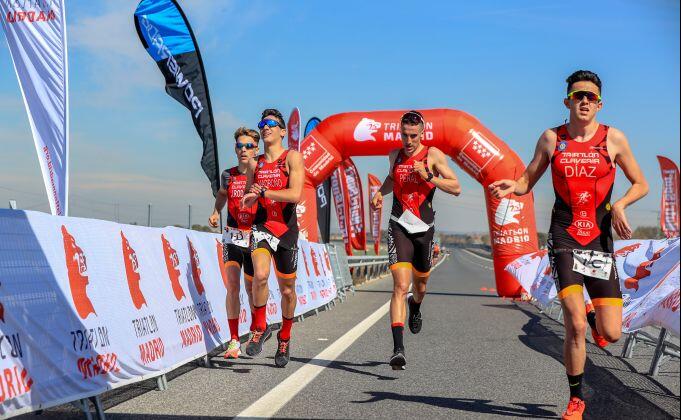 El Championship of Madrid Duathlon Road Team Time Trial confirms its celebration after the publication in the BOCAM of the new measures against COVID 19.
Competition will apply a restrictive security protocol anti COVID 19 approved by the Madrid Triathlon Federation
Ecodumad Road, which It was originally scheduled to be held on March 15 in Warner Park and was postponed to November 8,
It can be held as it is not in a restricted area
Now it may be held after the verification with the General Directorate of Sports of the Community of Madrid that the new measures against COVID 19 they only prevent participation in sports events to the inhabitants of the 32 health areas with restricted mobility.
By NOT holding the competition in one of these areas, The event may be held with the Adequacy Protocol application de Activity / competition on the occasion of COVID19 for Triathlon approved by the Vice-Ministry of Sports of the Community of Madrid
It will be the Madrid Championship
The proof will continue to host the Madrid Championship being by teams and because after the analysis of health areas with mobility restrictions there are very few clubs affected.
100% refund
The organization will proceed to 100% refund from registration to those teams that cannot compete because they have one or more confined duathletes and the team does not have the minimum number of 4 members to be able to compete.
For this, the team must present to the organization supporting documents (registration, electricity bill ... etc) that demonstrate that the participant lives in a restricted health area.
The deadline to request these cancellations for this reason is this Saturday, November 31 at 12:00 p.m.
Open enrollment
Registration remains open until Wednesday, November 4 at 23:59 p.m. and
Registered teams / couples can make changes from this Thursday, November 29 to Wednesday, November 4 at 14:00 p.m.
To do this, they have to do it themselves in their accounts when they signed up, "the team captain" manages it without any problem in that link.
More information: http://koronamadrid.com/