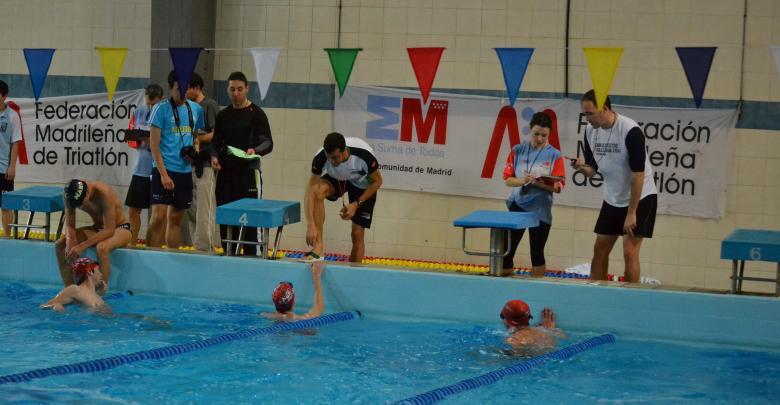 This weekend, in the facilities of the CSD in Madrid, the "Taking Times 2012" that the Madrid Triathlon Federation organizes within the PNTD, the National Sports Technification Program, of the Spanish Triathlon Federation (FETRI) has taken place.
A total of 39 athletes, the majority belonging to the Community of Madrid, have participated in this taking of time.
The objective of this evaluation is to take data of the times made by the young promising triathlons over the distances of 100 and 1000 meters for swimming and 400 and 1000 meters of running, and then evaluate them under the criteria of the Technical Directorate and publish the selection of triathletes who will take part in the Madrid Technification Program during 2012.
In the Women's category, it is worth mentioning the performance in the Judit Saizar foot race tests that has been imposed with a clear difference in both distances, 400 meters and 1000 meters. This young triathlete from the Saltoki Trikideak club, already represented our country during 2011 as part of the Spanish Triathlon Team.
In the swimming segment Paula Hernández, El Cid Triathlon Club, has won in the two distances on which the test has been carried out, 100 and 1000 free meters, where the performance of Ester Martín Flores and Cecilia Santamaría in category must also be highlighted. Cadet both also belonging to the El Cid Triathlon Club and who have stood out with their brands in both disciplines.
In the Male category and on the foot race test, Luis Gutiérrez Valle of the Trialandalus Club has imposed himself with clear authority in the 1000 meters, achieving an advantage of 8 seconds over the second classified. In the swimming tests, Carlos Calisteo has dominated the test achieving excellent marks in both distances.
This weekend the great love that exists in our country for this sport, triathlon, has been demonstrated once again. Highlight the great representation of different Madrid Clubs that came to the CAR facilities during the day on Saturday to participate in the Taking Times of the Technification Program of the Madrid Triathlon Federation, without forgetting the excellent results obtained in the different tests by the young triathletes in the cadet category with the hope of being able to represent Spain in the not too distant future.