The winner of the IM of Nice, FREDERIK VAN LIERDE, confirms his presence in EXTREME MAN of NARBONNE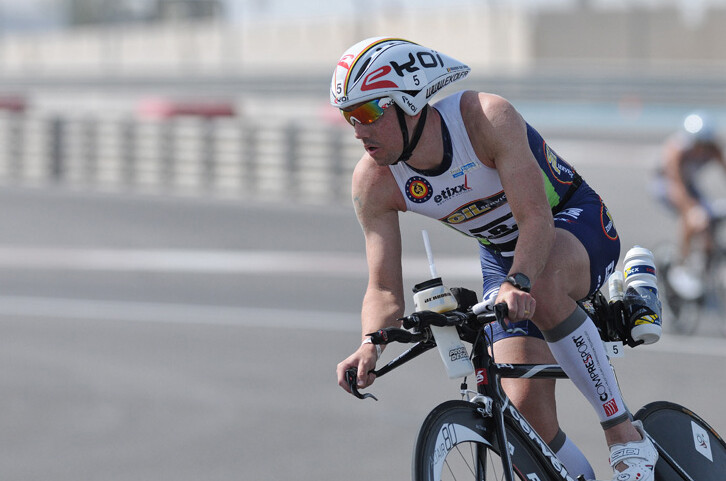 Frederik Van Lierde joins Extreme Man Narbonne confirming his presence on September 9 at this event that will also feature the great stars of Long Distance such as Marcel Zamora, Victor del Corral, François Chabaud, Clemente Alonso, as well as the Olympic triathlete Xavi Llobet, among others.
The Belgian triathlete, twice winner of the Nice Ironman (2011 and 2012) who among his recent podiums has third place in the Melbourne Ironman and first place in Abu Dhabi 2011, will come to Narbonne ready to measure his strength with the best long-distance triathletes of the moment.
With an uncertain prognosis, the show is served.
Among the Spanish, Victor del Corral a priori could be a full-fledged rival, recent winner of the Lanzarote Ironman, who this weekend was proclaimed champion of the Half Altriman in the French Pyrenees, is proving to be in an unbeatable state .
Another of the great favorites that this event will have will be Clemente Alonso, bronze last weekend at the Ironman in Frankfurt.
But how could it be otherwise, Marcel Zamora will be one of the great rivals with whom the Belgian triathlete will have to meet, once again, "face to face".
This time it will not be the first in which both triathletes will fight for victory in a test of this caliber. Already in 2009 and 2010 at the prestigious Ironman in Nice, Marcel saw himself face to face with Van Lierde, where he managed to take first place on the podium leaving second place to the Belgian triathlete. But things changed in 2011. It was in this year when Van Lierde took the lead and with 12 minutes of difference over Marcel he achieved victory, followed by François Chabaud, who will also be present this year in Narbonne, leaving third position for him. Catalan triathlete, Marcel Zamora, five times winner of the Nice Ironman.
With this sign, Extreme Man Narbonne can not be presented in any other way as one of the most important in the international medium distance.
This coastal town is located less than two hours from the border with Spain, which has attracted the attention of the best Spanish long-distance triathletes as well as
passionate about this sport who will come to Narbonne on September 09th, in a test that will run over medium distance and that promises to be a real duel between the great triathletes of the moment.
More information: www.extreme-man.com