The Half Challenge Barcelona arrives this Sunday to its third edition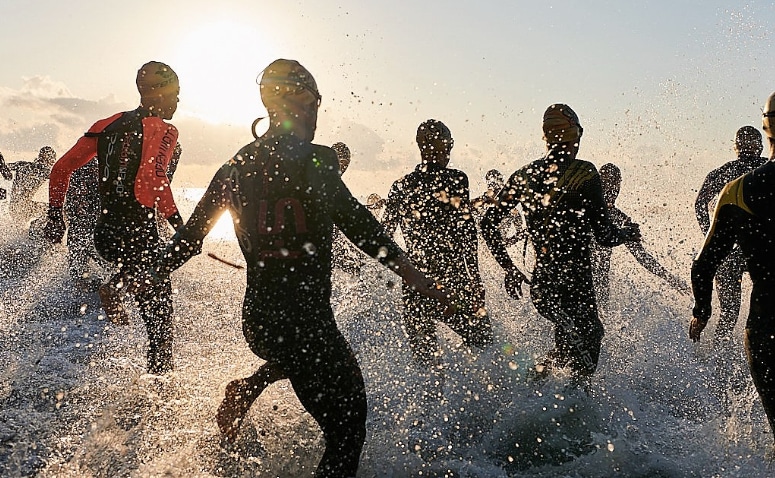 Barcelona will host this Sunday the third edition of the Half Challenge long-distance triathlon, a test that has become the most important and international sporting event in Maresme.
The test will consist of 1.900 meters of swimming starting and finishing at Calella beach and on a single lap route; 90 kilometers of cycling with a two-loop Calella-Mataró route; and a 21-kilometre run on foot starting on Calella beach, where the two laps to Santa Susana will begin, and ending on Calella beach.
1.300 runners will take the start, including international triathletes such as Clemente Alonso Mckernan (Winner 2009), Sylvain Sudrie (Winner 2010 and ITU Long Distance World Champion 2010), Stephan Poulat (Olympian in Athens 2004 and French Champion of Long Distance 2010) or Stephen Bayliss (Winner of the UK Ironman 2008 and Home de Ferro Champion 2010).
In the women there will not be as many big names as in the men's event but surely Eva Ledesma, the main favourite, along with other triathletes such as the British Anne Fallows ('top ten' in several Ironman events) or Saleta Castro they will also offer fans a great race.
Therefore, this weekend Calella will become the capital of the European triathlon with the presence of international athletes from France, the United Kingdom, Germany, Denmark, Austria, Ireland, Finland, Belgium, Switzerland, Holland, Sweden, Italy, Turkey, Russia and Luxembourg.
Source: EuropaPress