The Portuguese Pedro Gomes joins the elite triathletes who will be in the ICAN Valladolid 2012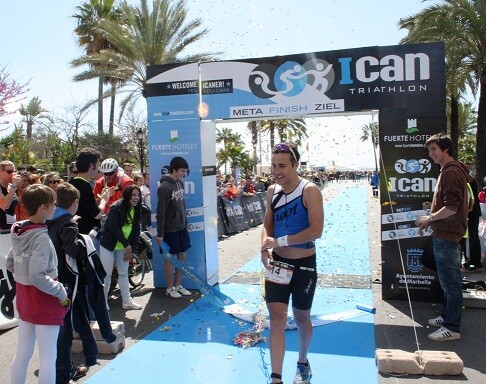 The winner of the last edition of ICAN Marbella has decided to join the lineup of great triathletes who will take part in the first adventure of ICAN Valladolid 2012, on July 7. The Portuguese athlete already demonstrated his great moment of form on April 15 in Andalusia, and right there he confirmed his desire to be able to take part in the Valladolid competition.
A wish that has come true this week, with which the Portuguese long-distance record holder will be able to measure himself against other great triathletes, especially the Spanish Eneko Llanos, before the World Cup in Vitoria. In fact, the Portuguese triathlete has the honor of being the athlete from his country who has completed an Ironman in less time. It was in Florida in 2010, with a time of 8 hours, 19 minutes and 26 seconds. And that Pedro Gomes started triathlon when he was already 15 years old.
Pedro Gomes was born in the neighboring country in 1983, at 1,72 tall and barely 62 kilos in weight, characterized by his regularity in the three disciplines (swimming, cycling and running), although the last two are where exploits its full potential.
In this way, the number of great triathletes who will gather on the banks of the Pisuerga continues to increase, in a first edition that is increasing the rate of registrations and that hopes to hang the "no tickets" sign in the coming weeks.