Triathlon News
The World Ball Triathlon opens inscriptions
As a novelty this year, only the short distance test will be played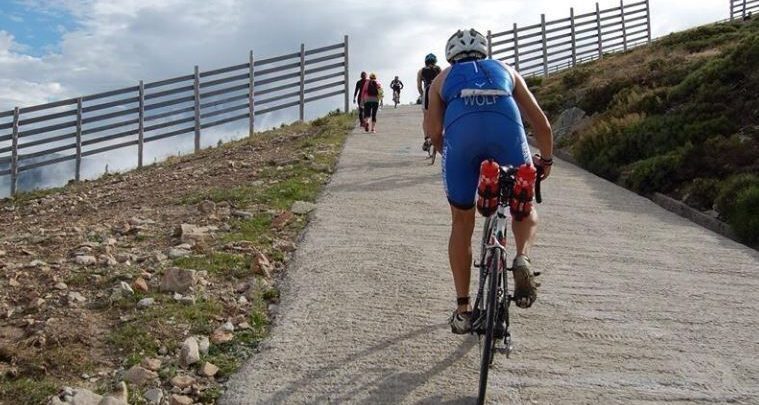 One of the triathlons with more personality of the national panorama, the Triathlon Ball of the World, the inscriptions are already open.
The test will be played next 7 of Julio of 2019, with the dispute of the Short distance, where participants will swim 2.000 m in the Navacerrada reservoir, climb to the world ball on the bike in 27 km and finish the race running 10km from Trail Running to the smaller head. The test is limited to 400 squares
The circuits
Swimming, Distance 2.000m
The swimming sector is carried out in the Navacerrada reservoir. With the Maliciosa and Bola del Mundo in the background, in the North. The circuit is based on a triangle of 2.000m.
Cycling, Distance 27 km, 1.321 m D +
From the town of Navacerrada you will go down towards Cerceda, where at the third roundabout you turn left. Direction Mataelpino, before reaching its old town it turns to turn left. address Navacerrada.
When you get to the roundabout where you join the M-607 to start going up direction Ptº de Navacerrda y World Ball. In total 1.321m.de positive slope
Race on foot, Distance 10 km, maximum altitude 2.347 m

The T2, is located a few meters below La Bola del Mundo in the esplanade that is next to Bar La Bola, where the race will begin on foot.
Between the Ball of the World, Cerro de Valdemarín, and Cabeza de Hierro menor, where the turn is made back to goal.
For the test you should bring a hydration backpack, (camelback type) or a trail belt with a can or glass to receive the drink
Also that same weekend, specifically the 8 of July, the only swim crossing of the Community of Madrid is disputed. The Swimstrong Navacerrada, where athletes can participate in one of the 3 distances held 2, 4 and 6 km.
Further information: http://www.triatlonboladelmundo.com
You may also be interested in this