Emilio Aguayo and Helene Alberdi Champions of Spain of Triathlon MD 2021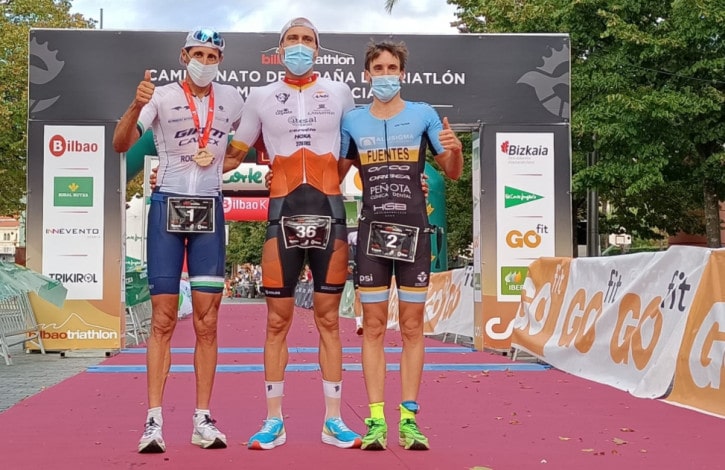 Today the 10th edition of the Bilbao Triathlon where he has returned to host the Spanish Championship of Half Distance Triathlon.
Emilio Aguayo He has taken the victory thanks to a great cycling sector where he has achieved an advantage of more than 2 minutes that he has managed to take advantage of to take the national title.
The second classified has been Gustavo Rodríguez followed by Gonzalo Fuentes
Cesc Godoy, from Saltoki Trikideak, performed the fastest swimming and began the solo cycling segment, although he would be overcome before reaching T2, where Emilio Aguayo led the race, with three minutes ahead of Eneko Llanos and Gustavo Rodríguez.
The Galician was hunting for the leader, progressively cutting each lap along the route of the Paseo de la Ría, but could not catch up with Aguayo, who prevailed with a time of 3:37:21.
Gustavo Rodríguez, for Tri-Penta Terras de Lugo, achieved second place in just over a minute. The third place, just over three minutes away, was for Gonzalo Fuentes, from the Alusigma Peñota Dental Portugaletekoa.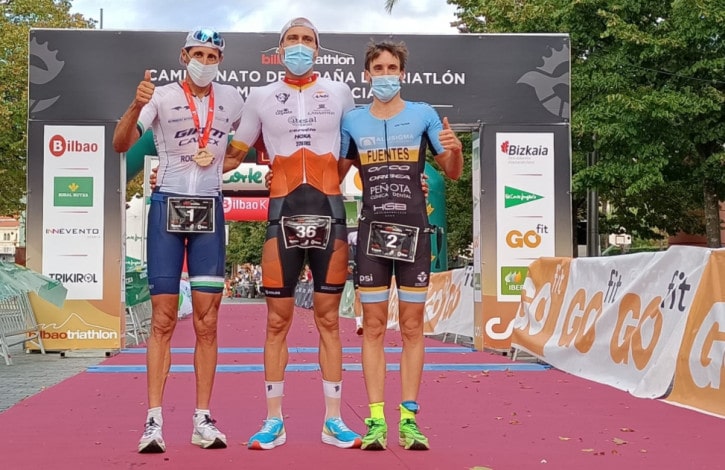 In the female category the winner was the Portuguese Rachel Mafra followed by Helene Alberdi followed by Marta Sanchez and by Maria varo these last three being the podium of the Spanish Championship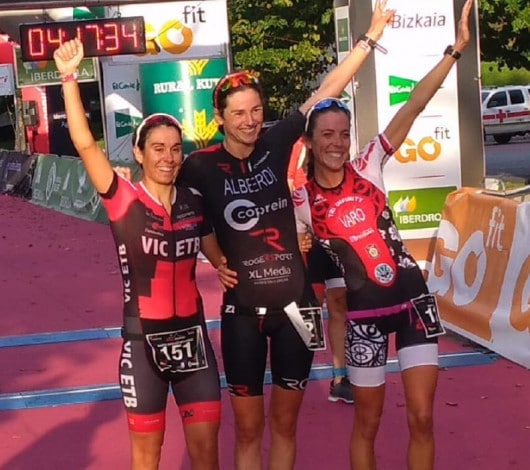 The fastest woman in swimming was Marta Sánchez, from CN Vic, followed by Helene Alberdi and the Portuguese Raquel Mafra, who was in the lead during the cycling segment and started the race on her own.
The Portuguese athlete, from ADSevilla, achieved victory in the test with a time of 4:11:14. In 4:13:28 Helene Alberdi, from Yepa, entered second position and as champion of Spain of Triathlon MD 2021! Triatloi Taldea.
The third position in the race, with 4:13:53, and the runner-up in Spain, was scored by Marta Sánchez, from CN Vic-ETB. He completed the national podium with the bronze and the fourth place in the María Varo race, from the Tri Infinity Móstoles.