Eneko Llanos defends title in ICAN Mallorca 2011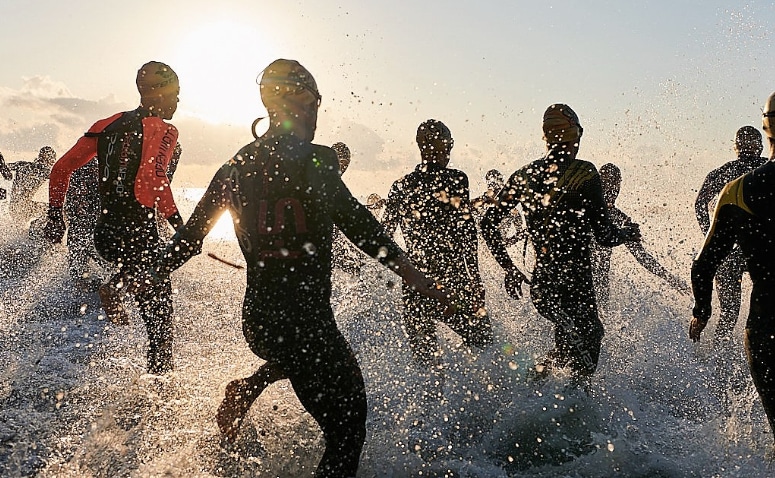 Eneko Llanos it will undoubtedly be one of the great attractions in the second edition of ICAN Mallorca. The Basque runner will attend the Balearic event on September 17 and will defend the title won last year in the first edition, as well as at the premiere of ICAN in Marbella last April.
The triathlete acknowledges that he has decided to repeat in the Balearic event for several compelling reasons. "After the good experience last year at ICAN Mallorca 2010, and having competed this year in Marbella, I did not hesitate to register for the Balearic race. It is a test that has an exquisite treatment towards the athlete and his environment, as well as the excellent organization that was in the previous tests ".
In addition, the Basque athlete assures that "at a sporting level it was a test that fit perfectly into my calendar, three weeks before the Ironman World Championship in Hawaii. It is an excellent test to check my fitness and to get a bit of competition rhythm ".
Eneko already had the opportunity to triumph at the Palma circuit last season, so he has plenty of arguments to give an opinion. "I already found them very good circuits. The swimming in the bay of Palma is very beautiful, the bike with a very complete circuit with flat areas where you can roll hard and steep slopes where you can squeeze yourself to the fullest, and the race on foot along the very pleasant beach promenade with beautiful views ". For this reason, this year he hopes "to enjoy similar, varied, complete and, above all, safe circuits for the triathlete. The fact of running to Palma Cathedral is an extra incentive ".
The winner of all the ICAN events disputed so far assumes the favorite poster without complexes. "I accept it and I enjoy it, as it is a sign that I am doing things well and that the rivals respect me."
Eneko Llanos' honors in 2011:
1st Spanish White Triathlon Championship, Reinosa (Cantabria), 24/1/11
1st ICAN Marbella (Málaga), 3/4/11
6th ITU Triathlon Cross World Championship, El Anillo (Extremadura), 30/04/2011
1st Ironman Texas Memorial Hermann, Texas (USA), 21/5/2011
2nd Triathlon of Zarautz (Guipúzcoa) Tri Grand Prix series, 11/6/2011.