Triathlon News
Eneko Llanos and Anna Noguera win the Half Triathlon Pamplona
Eneko participates with victory in a year where it already has its slot to Kona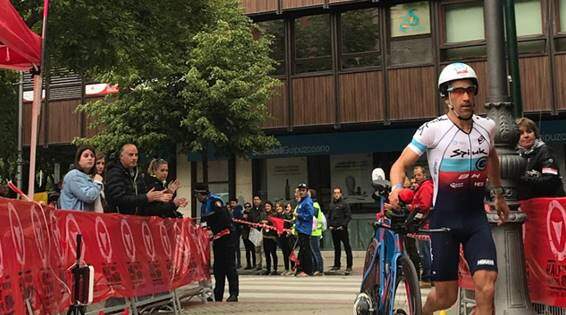 Today a new edition of the Half Triathlon Pamplona where 1.200 triathletes participated this year.
The test began with the 1.900 meters of swimming in the Swamp of Alloz, 86 kilometers of cycling through Navarre and 21 kilometers through the center of the capital of Navarra.
In the men's category the first to get out of the water was Guillen Rojas, although Eneko Llanos with a great segment of cycling has advanced to all arriving alone in the T2 with 5 minutes ahead of Joan Ruvireta, Pello Osoro and Cristobal Dios.
Finally the victory has been for Eneko Llanos with a time of 3: 44: 06 followed by Pello Osoro (3: 49: 21) and for Joan Rivureta (3: 50: 30) in third position
Entry to the goal of Eneko Llanos
In the women's category, the first to leave the water was Helene Alberdi, although with a very even test, we could see a beautiful duel in the foot race where Helene Alberto, Ruth Brito and Anna Noguera have gone together until the end of the race. the proof.
Finally Anna Noguera has achieved the victory in the test with a time of 4: 17: 12, after the great performance he had in the LD World Championship in Pontevedra getting the bronze medal. The second one has been Ruth Brito (4: 18: 25) and third Helene Alberdi (4: 20: 28)
Goal entry by Anna Noguera