Eneko Llanos wins the Texas Ironman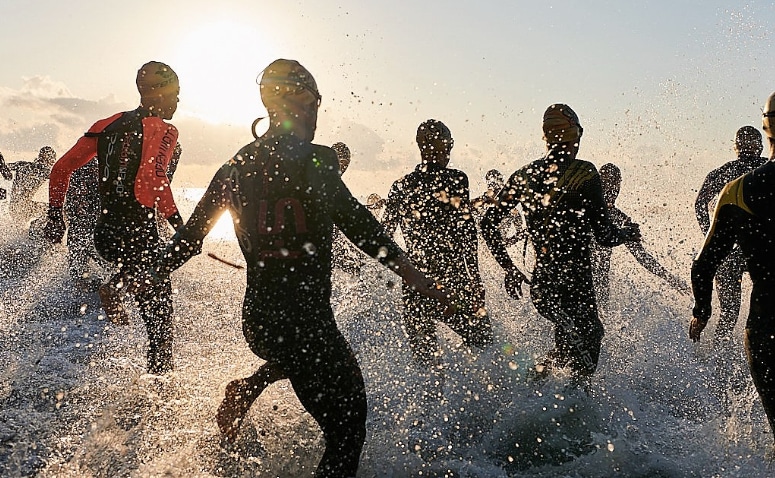 Eneko Llanos has prevailed in the Ironman of Texas, a long-distance triathlon held on Saturday in the capital of the American state of the same name. The triathlete from Vitoria covered the route, 3.8 km of swimming, 180 km. cycling and 42,2 km. running in a time of 8h08'20", followed by North American Tim O'Donnell (8h09'50") and Australian Luke Bell (8h12'22").
The BH-sponsored triathlete completed a great race and was very satisfied with his performance. "I have finished very happy", says the man from Alava on his website. "Since swimming, the race has been on the right track, the pace has seemed high to me, with no moments to relax. At the end of the swimming section I gained a few places, and I came out well positioned to face the first kilometers on the bike"Explains Eneko.
Already on his BH Aero, the triathlete was able to verify the speed of the Texan circuit, accentuated by the wind that was blowing in his favour. However, the pace imposed in this section was not very intense, which left him room to try his luck. "I tried to open a gap a couple of times without success," he says.
In the final part of the course, Eneko was able to break away with Luke Bell to take a small distance of six minutes, at the start of the foot race, on Chris Lieto. "My legs were going quite well and seeing that Luke was faltering a bit I pushed forward solo. Tim O'donell came very close behind, and he got very close, so I raised the pace a little bit and little by little I gained seconds from him to finally be around a minute", he comments.
The triathlete sponsored by BH thus inaugurates his record of victories of the season in this discipline, which adds to the successes achieved in the Half Ironman in Marbella and in the Spanish Winter Triathlon Championship.
source: bikezona