Eneko Llanos revalidates title in the ICAN Mallorca 2011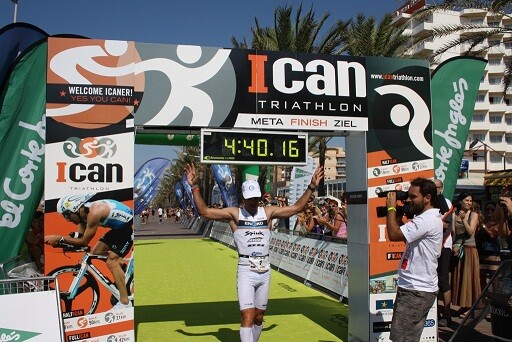 Eneko Llanos he revalidated the champion title in the second edition of ICAN Mallorca. The Basque triathlete made the predictions good and prevailed at the finish line located in Playa de Palma, with a time of 3h54'20 ".
Segundo arrived just over a minute away from Peru Alfaro, his great rival throughout the morning of Saturday, who did the test in a time of 3h55'31 ". The third position went to the German Oliver Stankmann, with a time of 4h04'49.
Meanwhile, in the women's competition, the victory was for the Danish Line Jensen, with a time of 4h22'11 "and ahead of Natalie Barnard and Kristina Wiegand, with a time of 4h25'28" and 5h03'54 ", respectively. .
However, the first to complete the 1,9 km of swimming, 90 km of cycling and 21 km of running was not Eneko Llanos but Rafa Botello, a disabled athlete and member of the Unicef ​​solidarity team, who together with former runner Joan Llaneras and Paralympic swimmer Xavi Torres were the winners in the team competition, although logically each one doing their sector.
In the so-called long-distance Full test, victory went to Alvaro Velázquez, who overcame a serious hip injury just four months ago to appear in Palma and take the victory. After the Madrid native came the canary Gregorio Cáceres and third was the German Ulrich Konschak. In the women's race there was a full German victory for Julia Bohn.
An ICAN Mallorca 2011 that gathered this Saturday in Palma de Mallorca more than 500 participants and hundreds of fans, who from early in the morning followed the evolution of the athletes. After seven in the morning, the Full competition started, while an hour later it was the turn of the Half modality.
All this in a day marked by the intense heat and by the large public who followed the evolution of the triathletes throughout the entire route. One more confirmation of the success of this test both inside and outside our borders.