Eneko Llanos focuses on the XTerra World Championship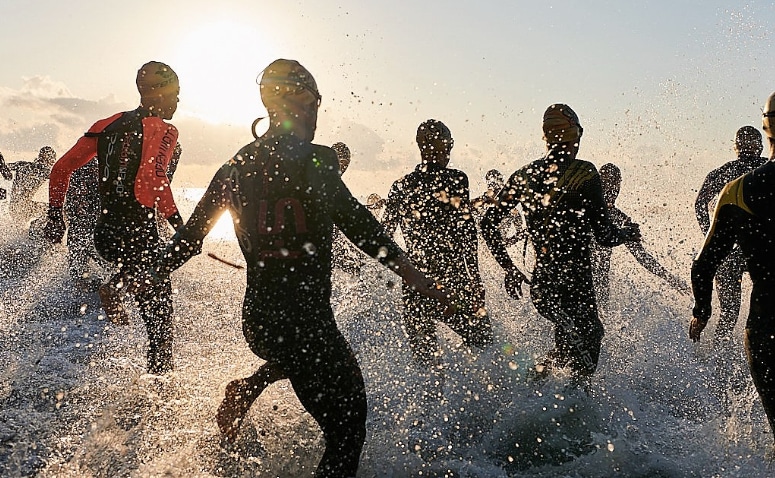 Luck did not want to ally with Eneko Llanos on October 9 in Kona, Hawaii. After many months of preparation and with spectacular physical shape, the man from Vitoria had to withdraw from the most anticipated Ironman of the season.
"Just like what happened to me in Abu Dhabi, I had stomach problems that this time started on the bike and made it impossible for me to continue in the race in good condition. Everything went well until kilometer 100 on the bike, I was strong and in the top positions of the race at the decisive moments. From there everything went wrong, I was losing strength, my stomach began to swell and I began to feel very strong abdominal pain. I lifted my foot, slowed down but nothing improved the situation, with increasingly worse sensations and with a lot of time wasted I decided to stop when I left the bike and not start a marathon for which I did not see myself with the physical or mental strength to continue " , explained Eneko on his website.
However, a few days have passed and the BH-sponsored triathlete wants to turn the page and focus his attention on the next tests. "It's a stick to be preparing a test throughout the year, getting in better shape than ever and having to leave like this. Now the time for regrets has passed and after a few days of relaxation I am getting back on track and preparing for the next tests".
Thus, on October 23, he will compete in the XTerra World Championship where last year, in addition to winning the 'Hawaiian Double' award for the fifth consecutive year, he finished in 6th place. A position that this year he will try to improve, however, Llanos is not satisfied and wants more. "I am already looking at the calendar to see where to compete and where to get rid of the bad race in Kona, start collecting points for the Ranking, look for the classification for 2012 and return to Kona next year to fight again for my pending challenge".
A challenge for which he has received the unconditional support of fans, friends and family and who he has not wanted to forget. "Thank you all for your messages of support and encouragement, now more than ever they have been super important. Life goes on and from my website I will continue to tell you about it. A hug to all."
Source: Bhtriatlhon.com