Eneko Llanos points to McCormack as favorite for the Vitoria World Championship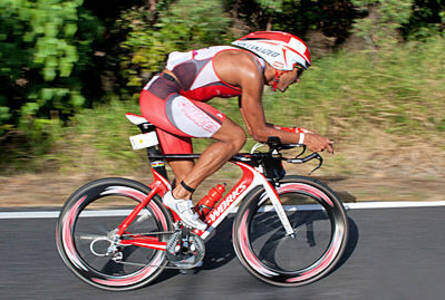 The Alava triathlete
Eneko Llanos
He has singled out Australian Chris McCormack as the top favorite to win the Long Distance Triathlon World Cup to be held on July 29 in Vitoria, so for Llanos it is a special competition. In addition, the route has been designed by the athlete himself and represents the route of his training.
With less than twenty days to go before putting the world crown at stake, the man from Vitoria has detailed the list of rivals and candidates to shine in the race. Among them, he has not hesitated to point out Chris McCormack as the "top favourite" to take the gold medal for the great record of the Australian.
Throughout his extensive career McCormack has won "almost everything", Llanos has had an impact, with a list of triumphs such as having been Olympic Distance Triathlon World Champion and twice World Champion in the
Hawaii Ironman
. A record that, in the opinion of Llanos, will encourage McCormack to go to Vitoria to "complete" his list of triumphs with a victory in the long-distance World Cup.
However, the man from Alava has remarked that he already won this Triathlon discipline in 2003 and that now he has the desire to "repeat the title more than ever", so it will make it "difficult" for the Australian. As well as other of his direct rivals, such as the Luxembourger Dirk Bockel, in the Top 5 of the international triathlon, or the Frenchman Sylvain Sudrie, long distance world champion in 2010, who are among the 1.100 participants who have already registered. , at the expense of receiving confirmation from the last triathletes. "The competition will be great and about ten triathletes will have options and with the aim of achieving the final victory", the man from Vitoria concluded.
The race will be held on July 29 in the vicinity of Vitoria with a first sector of 4 kilometers of swimming, 120 on the bicycle and will end with a 30-kilometer race to reach the finish line in the center of the capital of Alava.
elcorreo.com