Special trainers: Interview with Ana Casares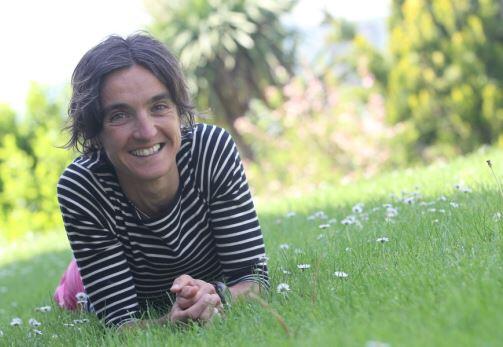 Ana is the author of the book "Mama Triathlete".
We move forward with our special dedicated to the Spanish triathlon coaches. Today we present to you Ana Casares, one of the best specialists in Spain on specific training in women. Ana is the author of the book "Mama Trialteta".

How were your beginnings in triathlon as a coach?
I started at 2003. I was born my first child and had to start from scratch in the workplace. The idea of ​​preparing training adapted to the capacities, way of being and time available for each person was born. I started with close people. A friend created us the website and a computer program. AC Training was born.
Little by little I was creating my method and way of working until today.
I do not stop learning every day.
Where do you do your work mainly?
I live in Gorraiz (Navarra) and most of the work I do at home. We have a room equipped for personal training and individual sessions, a treadmill and two offices.
Swimming and racing group sessions are held in municipal facilities.
Our AC Triathlon AC Running clubs are open to both people who train with us and anyone who wants to be a member.
We help people define their sporting goals, we guide efficient training and we are always available to the triathlete for whatever they need at any time.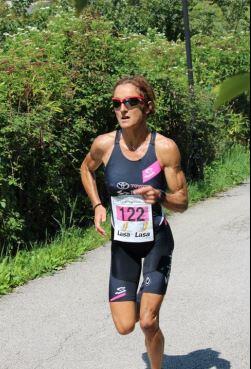 Could you quote a coach that is a reference for you?
I know Omar González and Eduardo No. I shared with them trips and concentrations in the years in which I competed internationally in duathlon and triathlon. I learned a lot with them and I have a very good memory.
Who are the main triathletes with whom you work?
Most of our athletes are popular. They are people who have their work, their family and who also dream of their triathlons.
Right now as the most outstanding triathletes in terms of level, I mention Marcos Burdaspar and Silvia Tremoleda.
We have also helped run a Marathon to more than 80 people and complete their best Ironman to more than 60.
Any quality of each of them that you can highlight?
Marcos has a maturity and clarity of tremendous ideas. Face each training as a challenge. It regulates very well and is known. Take care of your diet and rest. This year he is very focused and motivated and can make an important leap.
His illusion is in the Duathlon and Spain Triathlon Cpto of Spain.
It is sub- 23 and can do it very well.
Silvia has been a mom recently and now resumes training. She wants to be competitive again and with that special strength of motherhood she will achieve it.
I can share with her many experiences as a triathlete and mother.
Surely you will surprise us with some good Half Marathon or maybe Marathon !!
What are your main objectives as a coach for this year?
- Always accompany the triathlete to get the best training and competing.
- Teach him to value and learn from each training and each competition. Of what goes well, but above all of those that do not go as we expect.
- To make triathlon a habit of healthy life in the person apart from a sport performance in competition.
Can you give us some advice for those who start working as trainers?
Apart from the theoretical knowledge on the basis of training, it is very important that the contact with the athlete is close and inspires confidence, confidence and motivation. For me the following points are important:
- Know the athlete well to offer him the best training
- Define well the triathlete's goals
- Know how to listen to the athlete and put oneself in their place
- Provide own experiences and always positive encouragement
- Teaching how to handle tough situations is also very important.
And now, I would like to ask you some advice for those who start in the practice of triathlon
- Start little by little, training a discipline every day and comfortable intensity.
- Work the technique in the three disciplines. It is important in all and especially in swimming.
- Become aware of how you make gestures to be as efficient as possible.
- Give priority to the discipline that costs you the most.
- Set yourself an affordable challenge and be delighted.
- Set a date and start your preparation path.
- It will guide you to set training objectives and maintain motivation.
- Respect the principles of training and attend to common sense
- Includes a good routine of strength, flexibility and postural work
- Maintain a balance between food, training and rest on a day-to-day basis.
Finally, where can we find you on the Internet? (Web, twitter, etc ...)
@anacasarespolo
Thank you very much for the interviews
Thank you