Swords in all the stops for the VI edition of the Nutrisport Half Triatlón de Sevilla by Zone3
The event will be the first venue for the Spanish Triathlon Cup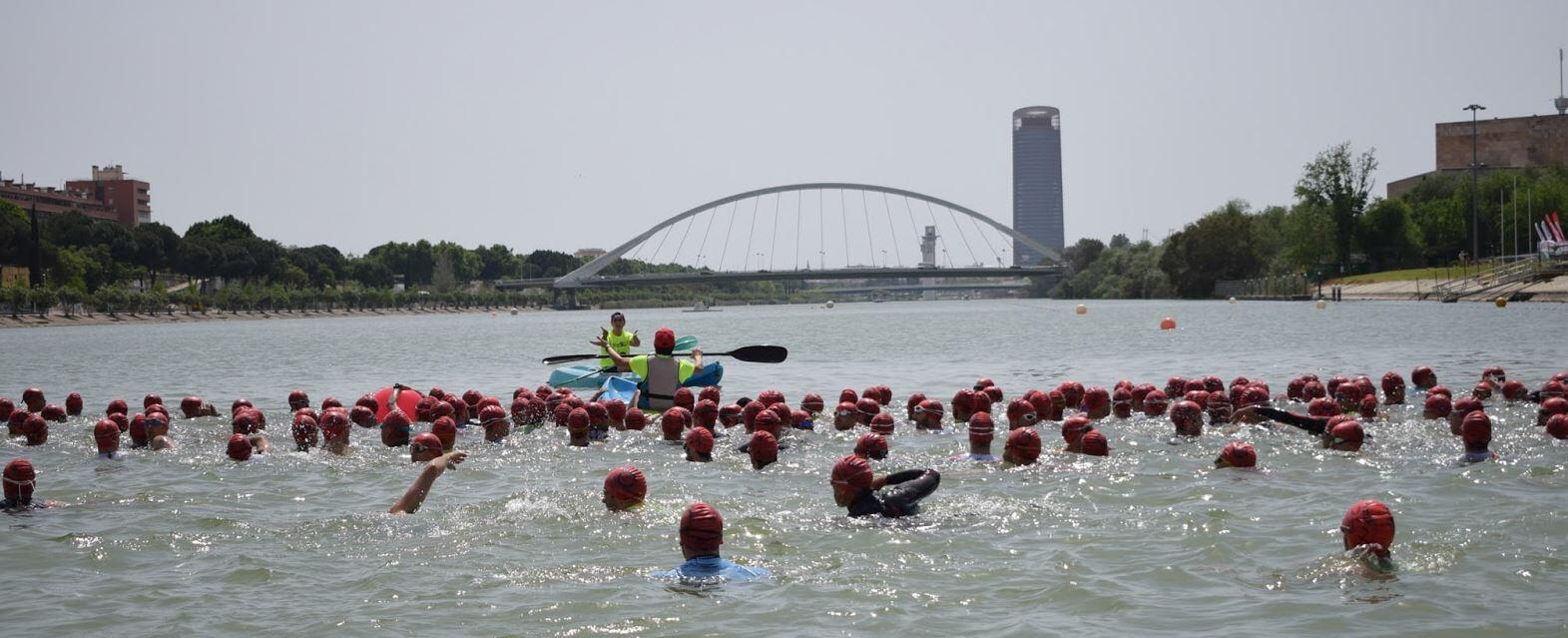 With the poster of one more year, a new edition of the 6 on April Nutrisport Half Triatlón de Sevilla by Zone3. The test of middle distance will also be the first of the venues of the circuit of the Spanish Cup of Medium Distance Triathlon with which the show is guaranteed in a weekend in which the Seville capital will be in the spotlight of international triathlon.
In this 2019 edition, the men's event presents the best poster of recent years with such important names as that of Alejandro Santamaría, winner of the past Ironman Vitoria, Cristóbal Dios, runner-up of the Spanish Cup, Pello Osoro current champion of Spain Winter Triathlon or César Pereira, podium in the test in the 2018 edition.
Regarding the list of females, the local athlete María Pujol, third of the Spanish Cup in 2018, the Catalan one based in Mallorca Leonor Font or the Madrilenian Helena Herrero, habitual of the professional Ironman circuit, they are nominated as favorites to win in this VI Nutrisport Half in Seville by Zone3.
The 15h30 will output to the 800 registered athletes who will have to complete the distances of 1.9 kilometers of swimming in the calm waters of the Guadalquivir river, 93 kilometers of cycling in a single lap and to finish they will travel the 21,1 kilometers of the final half marathon before crossing the finish line in the Cear Rowing and Canoeing in Seville.
In this scenario, the city is expected to host more than 4.000 visitors with an economic impact of more than € 600.000, under the umbrella of this competition that reaches its sixth edition in a great moment of health as Nieves Infante, head of Of Sport, company organizing the event: "The Nutrisport Half of Seville by Zone3 has grown one more year in number of registrants far exceeding our expectations, with an 20% international participation and an 36% of participants from outside of Andalusia makes us consolidate even more in the international scene.
This fact, together with the fact that the event is in charge of opening the Spanish Cup circuit, is a challenge and an extra motivation for our team. We have put all our effort and love so that each triathlete fulfills its objective, whatever it may be. "Infante also wanted to thank the support of Nutrisport, a company that puts its name to the test, as well as the help of Zone3, the Andalusian and Spanish Triathlon Federations, the Junta de Andalucía and the rest of the collaborators who make possible the development of this important sporting event.
So everything ready for this April 6 next Saturday the medium-distance triathlon show invades the city of Seville.
The VI Nutrisport Half Triathlon of Seville is organized by OF SPORT, promoted by the Andalusian Triathlon Federation and the Spanish Triathlon Federation, in coordination with the