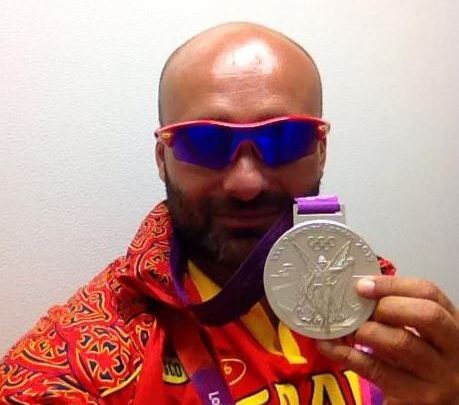 Today we interview Omar González, head of the CGTD of Pontevedra and Fernando Alarza's trainer.
Hi Omar, good morning. How were your beginnings as a coach?
In the swim club where I swam I started to practice as a trainer and following in my footsteps several of the swimmers I had started with the triathlons. We are talking about the principles of the 90.
Where is the place where you carry out your professional career at present?
Work for the Galician Federation of Triathlon being the person in charge of the Galician Center of Sports Tecnification of Pontevedra.
Could you quote a coach or coaches that are your reference, with those you have learned or with whom you have good professional relationships?
Throughout my career I have had the opportunity to see great coaches work, they, the athletes themselves and the circumstances of our sport are my inspiration for the daily work.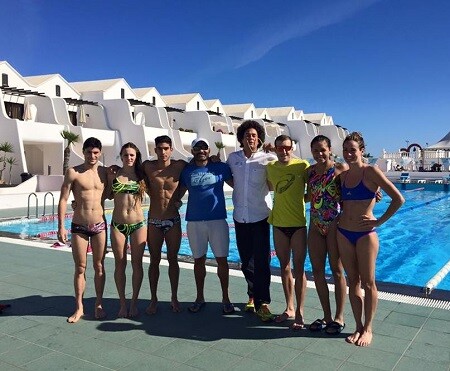 Who are the main triathletes that you work with today?
- Fernando Alarza, 5º in the Cto. of the 2015 World
- Antonio Serrat, 5º European championship sub 23 2015, junior duathlon world runner 2014, European junior triathlon 2014 sub-champion.
- Luimi Velasques, Venezuelan international triathlete.
- Camila Alonso, current champion of Spain sprint sub23 and runner-up elite.
- Maria Ortega, elite international Spain.
- Joselyn Brea, World Junior Duathlon Champion and Sub23 Acuatlon.
- Carlos Brion, Martin Carrera and Iago Lorenzo complete the group.
And could you tell us some quality to highlight them?
Many, but I stay with the group they form and the quality they have. This year I am enjoying more than ever the training and the day to day of the group.
What are your main objectives as a coach in this 2016?
Continue to evolve, both personally and professionally. Helping athletes achieve their goals gives me a great feeling.
Can you give us some general advice for those who start working as trainers?
That they listen, feel and understand their athletes, both physically and mentally.
And some basic tips for those who start practicing triathlon?
Enjoy it, have fun, go fast little by little
Website, facebook, twitter ...? (So ​​that our readers can follow you and conceive a little better.)
Facebook: Omar Gonzalez Sampedro
Twitter: omar_delfin
You may also be interested in this