Esther Sánchez and Jorge Garcia, Triathlon technical officers, selected for London 2012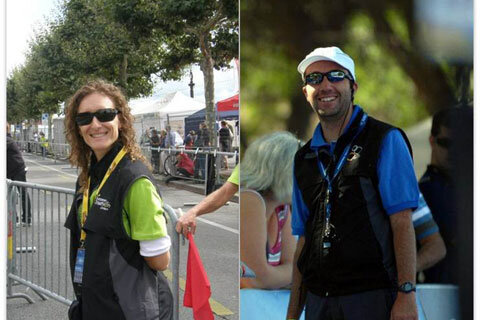 The ITU has announced the list of 27 International Technical Officials chosen for the London Olympics next summer. On this occasion, the total number of countries that will contribute technical officials to the Olympic event has been increased to 25.
Among the 27 International Technical Officials are the Spanish Esther Sánchez and Jorge García. They will all join the officials of the host country. It should be noted that only three countries will have two officials in the triathlon events in the British capital. Among them, Spain will be the only European country.
For the Valencian, Esther Sánchez, it will be her first Olympic experience, while for the Asturian, Jorge García, it will be her third presence, after the previous Olympic Games in Athens and Beijing.
In the past, Spain has been represented in Athens 2004 by Enrique Quesada (Head of Officers) and Jorge García (Head of Technology); and in the Olympic Games. of Beijing 2008 by Enrique Quesada (Technical Delegate) and Jorge García (Athlete Registration Manager).
More information in http://www.triathlon.org/news/article/itu_selects_technical_officials_for_triathlon_competition_at_london_2012.