Festibike, the great bicycle festival returns to the ropes of the 13 to the September 15
The main brands in the cycling sector will exhibit and carry out product tests of their great novelties of the 2020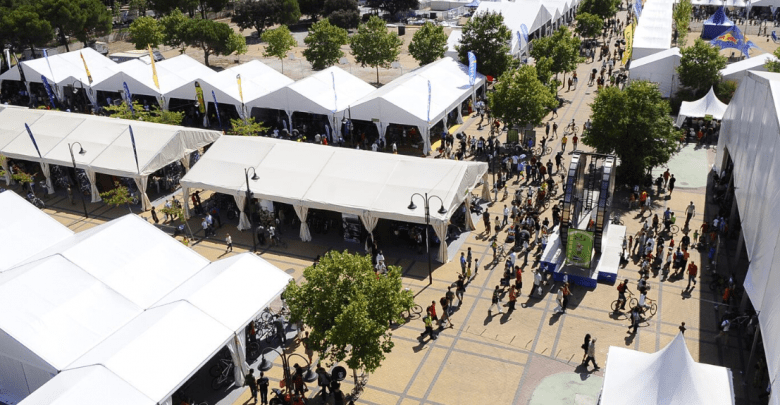 The next 13, 14 and 15 in September, the Las Rozas Fairgrounds will once again host the largest bicycle fair in our country. Festibike He returns to the city of Madrid and will do it in style. A little more than a month and a half to the beginning, the fair already presents figures and some contents that suggest that the event will once again be a great success.
Festibike pretends to be the reference meeting of the ciclist industryto start next season 2020. Today, the list of exhibitors continues to grow and 206 brands are the ones that have confirmed that they will be present at Las Rozas. In this way, Festibike continues to increase its exhibition offer, currently adding close to 5.000 square meters of exhibition and more than 25.000 of total surface of the event within the Fairgrounds.
The fair will feature activities for all audiences
As it happened in previous years, the fair will once again have one of its important legs in activities for all audiences. Among them are competitions such as Madrid Cyclocross Cup by Merida Bikes, the BMX Spanish Championship sponsored by the Community of Madrid or the Short Track La Pierrre which will attract the best bikers on the national scene: Carlos Coloma, Sergio Mantecón, Aída Nuño, Pablo García Alba ... In total more than 5.000 participants are expected among all the activities scheduled for Festibike.
It is worth mentioning, among these activities, Movistar Virtual Cycling. He Virtual Cycling World Championship it will have a preferential position within Festibike when the semifinal and the world final will be held, which will be attended by the winners of the Online, Sprint and Enduro phases.
And as it happened in the previous stage of Festibike, popular cyclists will also have their place in tests such as Cofidis cycle tour operator, la MTB Rotor Big Race March or the Gravel Cannondale Route, as well as the extreme and most spectacular activities that will take place within the fairgrounds, such as the Red Bull Dirt Jump, the Pump Track, the WD-40 Biketrial or the Looping Bike.
Each type of person has an activity scheduled within Festibike. Even the little ones, who have the MTB children's tests, the MTB demo of children's bicycles, the road safety circuit or the MTB Family March, all of them sponsored by Cofidis and where children can enjoy the world of two wheels in the company of their parents and relatives.
Together with all these activities, anyone who comes to Festibike can try many of the 2020 models of the exhibitor brands for themselves. In this sense, the fair will feature a MTB demo test circuit, another road, and finally one of urban and electric, where to experience the operation of a bicycle with assisted pedaling.
Festibike 2019 is sponsored by Cofidis, Bosch, the 2 Gran Plaza Shopping Center and Ford. The fair will take place on 13, 14 and 15 September. The first of the days will be reserved for professional public, while Saturday and Sunday will be open to the public. The price of the ticket office will be € 5 and free invitations can be obtained at the 2 Majadahonda Gran Plaza Shopping Center from September 1, from 10 to 22 hours
More information in www.festibike.com