Flora Duffy and Alex Yee win at the Commonwealth Games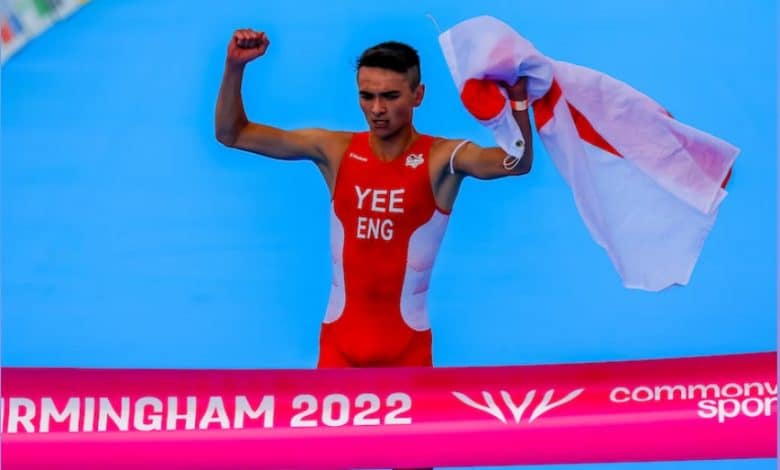 Today the triathlon event was held in the British city of Birmingham in the Commonwealth Games.
Some of the best triathletes of the moment have participated in the test, such as Flora Duffy, Georgia Taylor-Brown, Alex Yee or Hayden Wilde, among others.
In the women's category victory has been for Flora Duffy with a time of 55: 25 followed by Georgia Taylor-Brown (56: 06) and by Beth Potter (56: 46) in third position.
In the men's race, the gold went to Alex Yee with a time of 50:34 followed by Hayden Wilde (50: 47) and by Matthew Hauser (50:50) third.
The triathlon has been the protagonist in the Commonwealth Games for the fifth time, marking 20 years since its debut in the city and Manchester.
Top 10 female
| | | | | |
| --- | --- | --- | --- | --- |
| Position | Athlete First Name | Athlete Last Name | Country | Total Time |
| 1 | Flora | Duffy | BER | 00:55:25 |
| 2 | Georgia | Taylor-Brown | ENG | 00:56:06 |
| 3 | Beth | Potter | SCO | 00:56:46 |
| 4 | Sophie | Coldwell | ENG | 00:57:06 |
| 5 | Sophie | City | AUS | 00:57:08 |
| 6 | No | Stanford | WAL | 00:57:10 |
| 7 | Olivia | Mathias | WAL | 00:57:19 |
| 8 | Simone | Ackermann | RSA | 00:57:19 |
| 9 | Nicole | Van Der Kaay | NZL | 00:57:24 |
| 10 | Emy | Legault | CAN | 00:57:31 |
Men's 10 Top
| | | | | |
| --- | --- | --- | --- | --- |
| Position | Athlete First Name | Athlete Last Name | Country | Total Time |
| 1 | Alex | Yee | ENG | 00:50:34 |
| 2 | Hayden | Savage | NZL | 00:50:47 |
| 3 | Matthew | Hauser | AUS | 00:50:50 |
| 4 | Jacob | Birtwhistle | AUS | 00:51:06 |
| 5 | Grant | Sheldon | SCO | 00:51:24 |
| 6 | Jamie | Riddle | RSA | 00:51:32 |
| 7 | Dylan | Mccullough | NZL | 00:51:35 |
| 8 | Tayler | Reid | NZL | 00:51:45 |
| 9 | Iestyn | Harrett | WAL | 00:51:51 |
| 10 | Charles | Paquet | CAN | 00:51:58 |