Flora Duffy wins 4 world championships and becomes the best triathlete in ITU history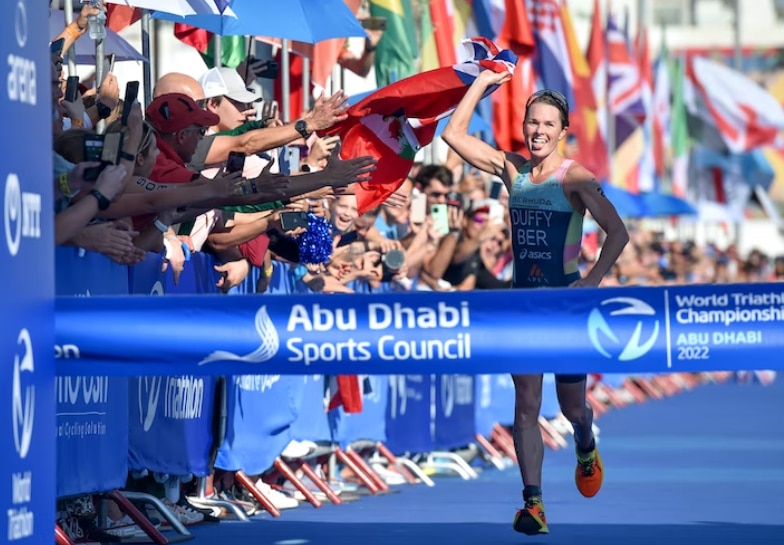 The Bermudian triathlete Flora Duffy got the victory yesterday in the Grand Final of the World Series of Abu Dhabi, also getting the world cup.
This has been the fourth time he has climbed to the top of the ranking and it has become only triathlete in the history of our sport who has managed to win 4 ITU world titles.
won them in 2016, 2017, 2021 and now in 2022 and I am sure that he will try to continue making history in triathlon.
At 35 years old, he has achievedor 4 ITU World Cups, el gold at the Tokyo Olympics, 5 XTERRA world titles, 2 triathlon cross and many more important victories.
"I am very, very proud of this race," said Duffy. "It was difficult to start the year, because I was recovering from Covid, from the Olympics; It took me a lot of time and work to get back to my optimal state, so I'm very happy.
I laughed a few times when we were alone with Georgia…I feel like she pushes me to another level.
We didn't give each other an inch, and I wanted to be cool because it was so hot. When I was able to open a small gap on the third lap on foot, ahead of schedule, I thought; 'the time has come!' he told ITU Flora.