Triathlon News
Flora Duffy breaks a finger in a swimming training
He got hooked with the clasp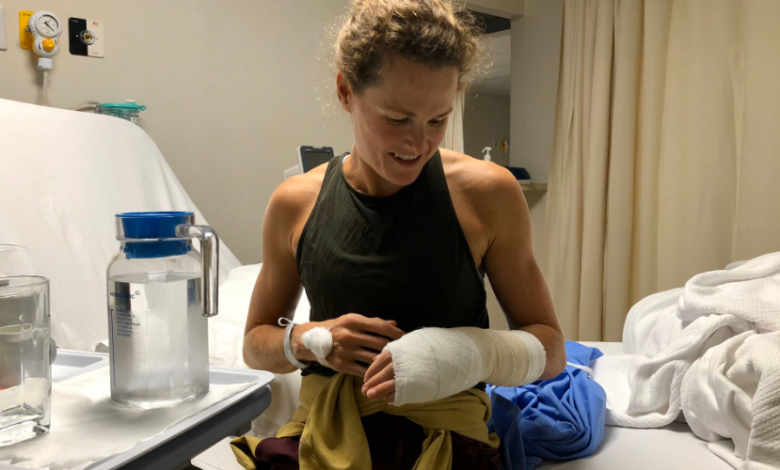 The double ITU World champion Flora Duffy He suffered a fracture in the past during a swimming training finger.
Hooked on the lanyard
It happened in the final part of a series of 400 when he hooked his hand with the street cork, hooking his little finger and breaking the fifth metacarpal
Bermudian published on social networks
«I broke my hand on Saturday morning. Swimming. Can you believe it?!
In the last 15m of a Rapid 400, my left hand hit the lane rope, my little finger snagged, pulled back, and broke the fifth metacarpal.
Today they operated on me to repair the fracture, fortunately the recovery is fast«
Broke my hand Saturday morning. Swimming Can you believe it ?! In the last 15m of a fast 400m my left hand hit the lane rope. My pinky finger got caught, pulled backwards and snapped my 5th metacarpal.
Today I had surgery to repair the fracture.
Luckily the recovery is quick. pic.twitter.com/eEP59HjDOi

- Flora Duffy (@floraduffy) March 3th 2020
Flora started 2020 with a 70.3 win
Flora Duffy returned to competition in the best way by winning the IRONMAN 70.3 South Africa after a long injury in 2019.
He did it with the aim of obtaining the Slot for the World Championship in Taupo, and then focusing on the WTS and the Tokyo 2020 Games.