Francesc Godoy "It has been one of the best races I have ever done"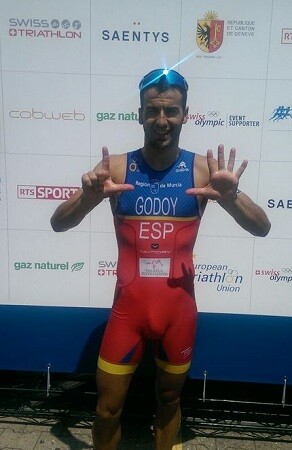 We interviewed Francesc Godoy on his arrival at the finish line, after finishing seventh in the European Championship in Geneva.
"I am very happy with this seventh place, it is one of the best races I have done in my life, together with the podium I did in Hungary two years ago at the World Cup
From the first moment I have found myself very well. In the first lap I saw that Javi did not come, that the group was very wide, of some 20 athletes and from the beginning we were making differences.
I have worked as much as I could, in the climbs I have found myself very well and that has helped me to add a lot of confidence when we have gone to the racee.
As we arrived with 2 minutes ahead of the second group, I knew that the podium positions were going to be in my group, so I came out very strong from the beginning and I have always remained sixth-seventh throughout the race.
I suffered a lot the last lap because the heat has been hard, but I managed to finish in a seventh place that knows me to glory.
I arrive at a great moment of form and I am very motivated for the Rio event, where I intend to play everything to be in the games.
Next week I will run in Hamburg, very fast test with the chip thinking more about Rio"
From Triathlon News we want to congratulate you for this great work and the TOP 10 in the Triathlon European Championship