Francesc Godoy replaces Vicente Hernández at the Baku Games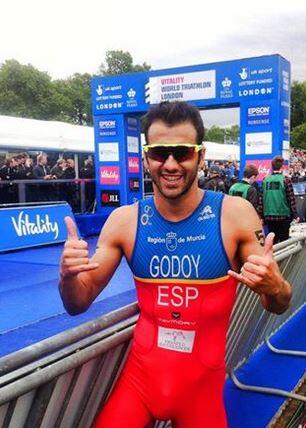 Francesc Godoy will replace Vicente Hernández who is dragging an injury from which he will not recover to compete in the test.
Spain will have the maximum number of representatives in a competition that will be held next 13 and 14 June 2015. Fernando Alarza y David Castro will be the rest of Spaniards who will participate in the test.
Francesc Godoy appears on the official Start Lists in place of Vicente Hernández
Vicente tells us in a small interview "After a bad start to the season, the truth is now very motivated. They have been hard months for many reasons, and for a few weeks I have regained confidence and good feelings. In London I ran with desire, I found myself quite well, on foot I still need a point, so I arrived in Baku, at the best time and also wanting to live an incredible experience"
The European Games of Baku will be held for the first time in history, and will have a competitive level of first level, with the highest sports stars of the continent.
In the female category they will participate in the test, Ainhoa ​​Murua (Olympic Diploma in London Olympic Games 2012). Next to her, the current Spanish triathlon champion, Miriam Casillas y Tamara Gómez, winner in the Mooloolaba World Cup.
11 of the 20 sports of the European Games will offer points for the classification of the Rio 2016 Olympic Games.
This year all the champions of each continent will have a guaranteed place to compete in the 2016 Olympic Games and in Europe it has been decided that the direct places for the winners will be awarded in this competition
Further information: http://www.baku2015.com/triathlon/index.html
Photo: FB Francesc Godoy