FREDERIK VAN LIERDE Confirms his presence at ISOSTAR EXTREME MAN Salou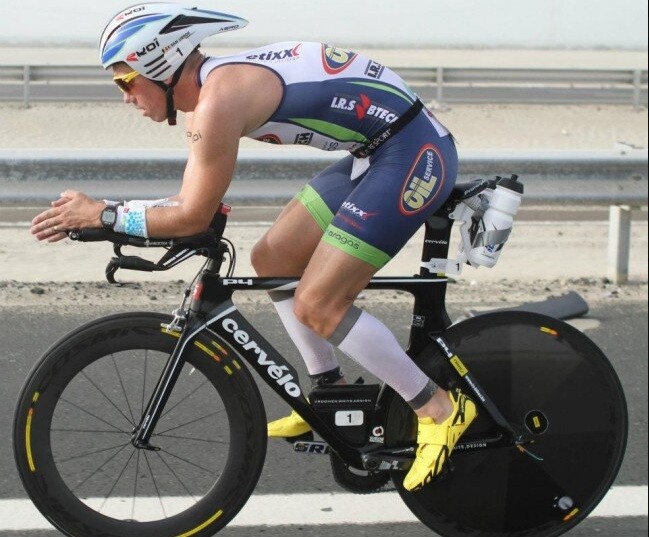 The current winner of the Ironman of Nice, third place in the prestigious IronMan from Hawaii 2012 and that the season began only a few days ago proclaiming the winner in Abu Dhabi Triathlon, has confirmed its presence in ISOSTAR EXTREME MAN Salou that the next 05 of May will be celebrated.
Frederik Van Lierde Today he is one of the best international and long distance triathletes.
The Belgian triathlete already bet in the 2012 for Narbonne, achieving the first place on the podium in this first edition «The Narbonne circuit really loved me, not just the swimming or the running on foot surrounded by spectators all over the ride, the cycling segment was really spectacular. One of the most remarkable things for me in this test is that I had an asphalt in perfect condition that gave me the ability to ride very fast, perfect for the preparation of the Hawaii Ironman! "
This year Frederik Van Lierde has confirmed his presence for the headquarters of ISOSTAR EXTREME MAN Salou The next 5 of May will be held «The ISOSTAR EXTREME MAN tests are fully recommended. The best thing is to try it, this is the only way to be totally convinced of it. ISOSTAR EXTREME MAN organizes quality tests, always in excellent environments and with the maximum guarantees in the circuits, this is very important for me when choosing a career »
Further information: www.extreme-man.com
ISOSTAR, pioneer brand, leader and leader in the nutrition market with antidoping guarantee, has a wide range of products with more than 50 references in Hydration, Energy, Supplements and Proteins to cover all the needs of athletes of all levels.