Garmin Coach: a free personal trainer to achieve your goals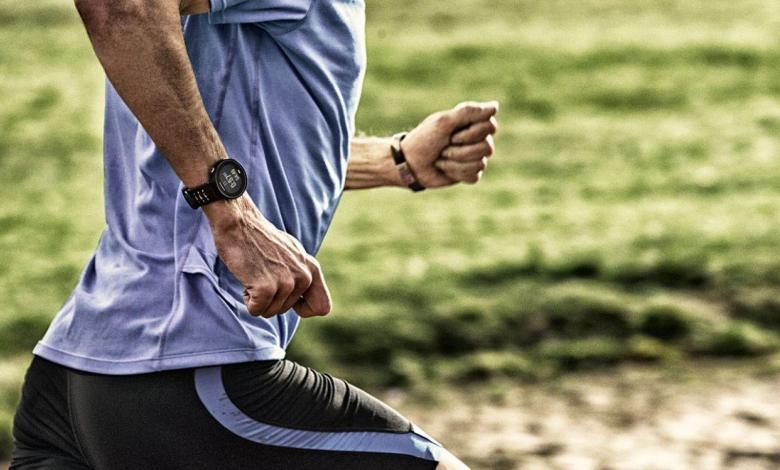 Whether you are a beginner or one who is always looking to improve, with this Garmin Connect you can prepare from the hand of three renowned coaches to face 5K, 10K and half marathon races.
An advanced function with which you can have free personalized training plan and complete that will adapt to you based on the performance of each session.
In addition, You will receive both videos where the exercises are explained in detail, as tips to successfully prepare the race.
Garmin Coach is your tailor-made virtual trainer.
Because with it, you can prepare for a 5K, 10K race or for a half marathon with expert advice and a dynamic and personalized training plan that will change depending on your performance and goals.
To do this, you just need to have a compatible Garmin device and access its platform. Everything for free.
Offering next-generation smart devices isn't enough for Garmin.
These must be supported by advanced and full application like Garmin Connect, that allows to carry out a detailed control of all the physiological parameters and of the results obtained in the training sessions.
Also, for get the most out of it, within this application you will find Garmin Coach, a function that makes a personal trainer available to the user with which to achieve the desired career objectives and in the most structured, safe and useful way possible.
For that, allows you to choose between three coaches, which offer different methods to achieve the desired career goals.
Adapted plans
Thanks to Garmin Coach, the plans are tailored for beginners as well as runners looking to go one step further, with rates ranging from running / walking combo to high running rates.
Thus, the training sessions are synchronized with the compatible Garmin watch and are adjusted according to the performance carried out throughout the plan.
In addition to providing the running trainings, the user receives videos that explain the exercises in more detail and offer running advice on aspects such as preparation or even nutrition to be able to meet the objective set.
How does it work?
Access to the plan is carried out through the Garmin Connect platform, and the indications on the watch are also downloaded, so it is not necessary to constantly check the phone to know the exercises or training that must be performed.
Through the device's Garmin Coach widget, it is possible to see the next training sessions of the plan directly on your wrist.
Specifically, for starters, Garmin Coach offers the option of selecting the race goal from 5K, 10K or half marathon.
Next, choose your weekly running distance, average running pace, and if desired, train with a time goal or complete the distance.
Choose your coach
From here it is time to choose the coach: Jeff galloway, an Olympic athlete, also recognized for his books and training programs, whose methods help beginners to start running; Greg McMillian, physiologist and online career coach; and Amy Parkerson-Mitchell, a physical therapist and expert runner, who focuses on the principles of biomechanics to avoid injuries during the race.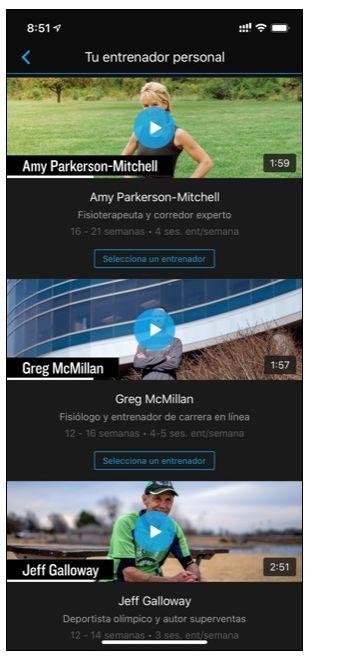 Once the trainer is chosen, it is necessary to indicate which are the days of the week that you can train and a long shooting day in case you need it.
Then, it is time to indicate the day of your competition so that the plan can be adapted to your calendar, taking into account the time left until the big day.
From here, everything is ready. Garmin Connect together with the chosen coach, they will suggest training and exercises during the days of the week that you have indicated so that on the day of the competition you can meet your goals.
Garmin Connect, the global solution
Garmin Coach is part of Garmin Connect, the firm's advanced platform that allows you to optimize your technological devices to the maximum. An application that offers complete and detailed information on both physiological data and daily goals or sleep.
Also, it provides training sessions already made or the possibility of designing one tailored to the user, organizing a calendar and combining different exercises, with a number of repetitions and a specific duration of each session.
Even for disciplines such as cardio, yoga, strength and pilates, it is possible to enjoy animated workouts, on compatible devices, that guide you in sport in a visual way and through detailed instructions to be able to perform the exercises with precision.