Gómez Noya "I must not go crazy and believe that I am above others"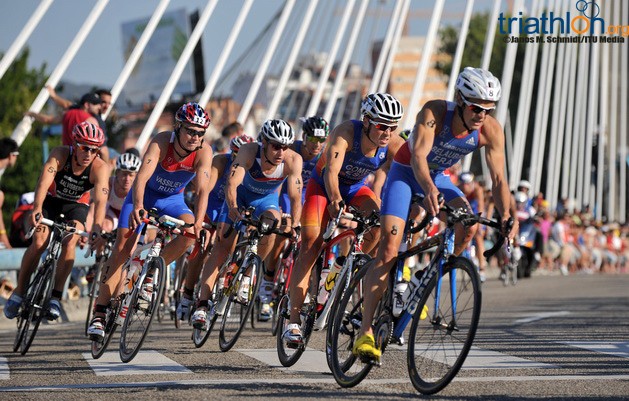 The pieces fit perfectly again for Javier Gómez Noya in the middle of the Olympic year. On Saturday he achieved his third European triathlon title in Eilat (Israel), with an enormous superiority, which only leaves him with positive feelings.
"The conditions were very harsh, with dry heat that makes your throat hurt when you breathe. The wind stiffened the already demanding cycling sector with a tough climb that was done six times and took its toll. I did a fairly complete race, especially on the bike, very attentive all the time, and I handled the harsh conditions well. Others paid for it and then they could not run as well », he explains from the hotel.
-It seems that he had to measure himself not to escape by bike, given how well he was doing.
-There were escape attempts and on some climbs I thought about testing the people, so that the bike would take its toll. Then he set up a break with Moulai, a dangerous triathlete who cannot be given too much of an advantage. It did not go beyond those 40 or 45 seconds, which were acceptable for me.
-What conclusions do you draw?
-I am aware that important rivals were missing, but I am very happy. I must not go crazy and believe that I am above others. Many of the rivals in London were not there, and they will surely reach a good level. You had to beat these, it's an important race.
-Does the triumph encourage you to maintain the planned planning or eliminate any test?
-My calendar already has few races. I don't compete until the end of May in Madrid, it's a reasonable schedule. The key and the most important thing is to be in good health and not get injured.
-Do you feel that today you are closer than six months ago to running the final 10.000 meters in 29 minutes?
It's one more step. I had a good race, but I have the same confidence for that as before I was European champion. I am happy. To get that time, the day to day is more important than a test, even if victory gives you confidence. A thousand things can happen in competitions: a cut on the bike, a bad swim or you don't have the day...
-The race was not taken as revenge for the European of Pontevedra, but something will alleviate that.
- It has nothing to do with it. He was a very special European for being in Pontevedra, and I was excited to win there. Due to circumstances I did not have a good day. It's time to look forward. A career is the sum of successes and failures.
-Which ones do you learn more about?
-I learn more from failures, because I think about it more and try not to repeat mistakes. You also have to learn to win because to go and play a victory you need confidence.
Source: .lavozdegalicia.es