Sprint Gomez Noya challenges Brownlee in Lausanne on sprint mode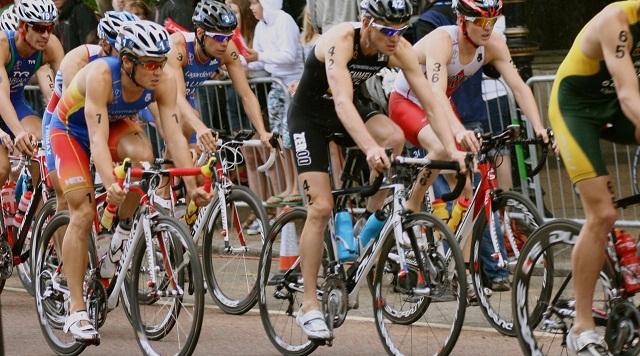 Everything changes in Lausanne so that everything remains the same in the triathlon elite. The World Championship hosts today in Lausanne (11.50:XNUMX am) its penultimate test in a new format, under the sprint modality, with shorter distances; although Alistair Brownlee, the favorite for the title in 2011, and Javier Gómez Noya, the defender of the throne in 2010, once again capture all eyes. The Briton seems intractable in recent months, and the man from Ferrol overcame a feverish process a few days ago that could have helped him, involuntarily, to forget the competition.
Today's sprint test - which also puts the World Cup in this modality at stake, which Brownlee won in 2010 - is decided after a 750-meter swim, 20 kilometers on a bike and a last 5.000 on foot. «Javi has no problems in this modality. He usually competes at a good level in the French Grand Prix, over these distances", explains the coach from Ferrol, Omar González, who qualifies: "In theory, this format is more explosive and can favor younger triathletes, or those who have too much weight in the Olympic distance, as is the case of the Russian Alexander Brukhankov (1,80 meters and 75 kilos) ».
The Lausanne event also opens its range of candidates "to triathletes who normally suffer in the water, since it is only about 750 meters and there will hardly be cuts or differences," adds Omar González, who recalls the attraction of this type of test. , less than an hour long, for the television format.
In 69 kilos of weight
Gómez Noya arrived in Switzerland between chiaroscuro. In London he recovered his good feelings, and only three great rivals beat him, without having suffered from the stomach and gastric problems that had lately diminished him. But he just got over a feverish process that altered his preparation over the past weekend. "He spent almost four days without training," adds his coach. The triathlete himself commented that perhaps the break will not harm him, quite the contrary.
His sensations before the break were optimal, and also the series of his training sessions. If in competition season he is around 70 or 71 kilos, Gómez Noya dropped to 69 in the days before. "He is like a Kenyan, possibly thinner than ever," jokes his coach.
Source: lavozdegalicia.es