GRAN TRIATLON MADRID awaits 3.000 triathletes at Casa de Campo
The competition will bring together popular athletes from all over Spain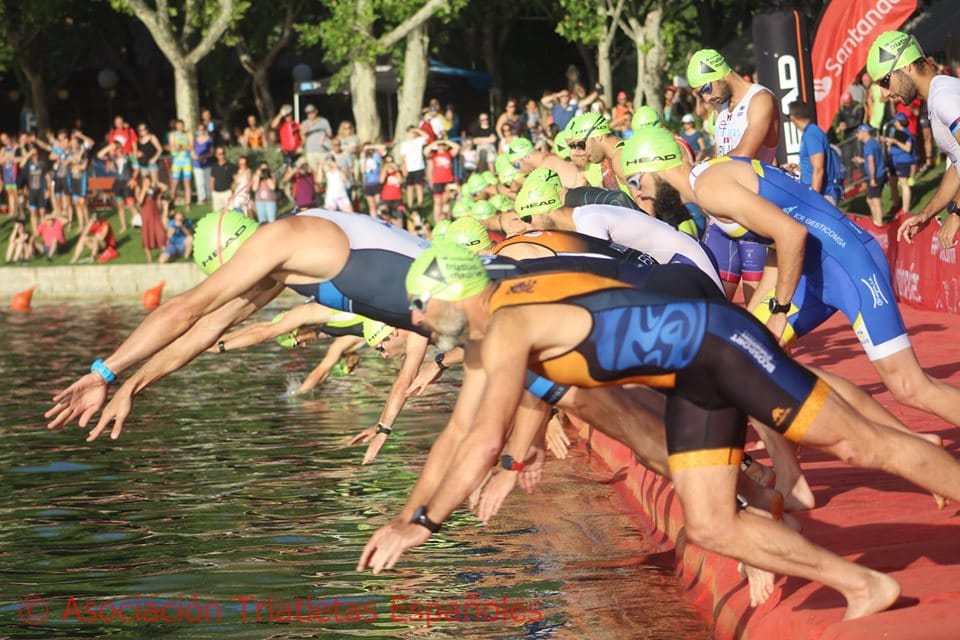 The most popular test of the Madrid triathlon is already preparing the opening of the popular equipment rates on April 28.
With the individual test rates open for the modalities of July 2 (supersprint, sprint and standard) and the A team rate already open for the competition on Sunday, July 3 Team Time Trial Triathlon, the event already has more than 300 athletes registered from all parts of Spain.
The last to open registrations will be the school tests, whose opening is scheduled for June, complying with the regulations of the 2022 School Triathlon Circuit of the Madrid Federation.
More than 3.000 triathletes are expected
In total, the Great Triathlon Madrid It expects to exceed 3000 registrations in the two days of celebration and become one of the three most massive tests of the Spanish triathlon.
Next July 2 and 3 will be an unforgettable weekend for all participating athletes.
3 distances
The program includes on Saturday morning the distance Super Sprint (350 meters swimming, 7,7 kilometers cycling and 2 kilometers running), sprint (750m – 20km – 5km) and standard (1500m – 40km -10km), in which you can participate individually or in relays.
The individual sprint and standard competition is also scoring for the Fetri National Ranking, which awards prizes to the best national triathletes.
2 days
On Saturday afternoon, the tests of the School Triathlon Circuit will be held, where young triathletes from 6 to 17 years old will compete who will swim, pedal and run through the green lung of Madrid.
With no place limit, about 800 little triathletes from the more than 50 Madrid schools are expected.
In addition, on Sunday the Team Time Trial Triathlon, Madrid Championship and scoring event for the Madrid Club Ranking will take place.
In this modality you can participate in popular, mixed, etc. Teams, whose inscriptions will open next Thursday, April 28 at 00:00.
A month of preference was established for the registration of male and female A teams, until April 27 at 23:59 p.m.
Collaboration of the Community of Madrid
The Community of Madrid collaborates in the different tests of the Great Madrid Triathlon as a joint initiative with the Madrid Triathlon Federation in order to promote the sport of triathlon.
Once again, the Community of Madrid is a benchmark as a venue for all kinds of sporting events, from grassroots sport to the highest sporting level.
All the information on how to cross the big goal of the national popular triathlon and the link to registration is on the web www.grantriatlonmadrid.com