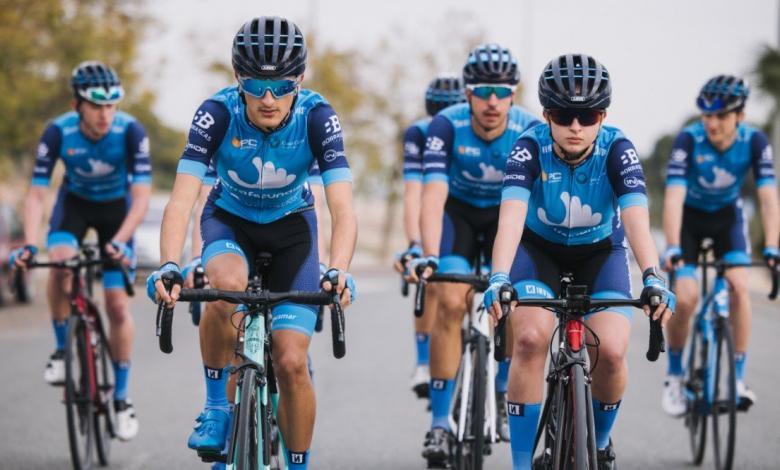 The templates of Valverde Team-Terra Fecundis will have the guarantee and quality of reverse in all its competition garments this 2021.
A firm that already dressed the Murcian project in its early years and that also accompanies the Royal Spanish Cycling Federation in its different disciplines. In fact, Alejandro Valverde he was proclaimed world champion in Innsbruck with Inverse.
The more than ninety cyclists from Valverde Team-Terra Fecundis will wear a model in which the blue tones have been exchanged on the chest and sleeves, taking the darkest to the extremes and giving greater prominence to the light blue to facilitate the identification of the runners in competition.
Inverse already opted for this project in 2015, when it only had junior and cadet teams and a cycling school. Six years later, it returns to a structure that has grown over time, also accommodating a formation of women and an elite block and sub 23 with a presence in the main competitions in the country.
THE VALVERDE TEAM WILL WEAR THE NEW HIGH-RANGE «AIR».
The elite block and sub 23 of the Valverde Team-Terra Fecundis premieres la Inverse's new high-competition AIR range of custom cycling clothing.
A PRO range with a FIT pattern that is characterized by having an ultralight jersey with a very tight anatomical pattern.
The AIR shorts are considered one of the best on the market for their comfort and performance.
THE ALEJANDRO VALVERDE PROJECT
Juan Francisco Valverde, manager of the Valverde Team-Terra Fecundis: "Alejandro wanted to give back to cycling everything he has given, giving new generations the opportunity to get started in cycling and do what they like the most"
Alejandro Valverde"It is very important to learn the values ​​of sacrifice ". "The Inverse sponsorship contributes a lot. We have known each other for many years, I was world champion with their clothes, and the truth is that I am delighted. "
"The fact that all the other sponsors are there giving everything one hundred percent is important to keep growing and continue helping all the kids."
"If you dream of reaching high, it is difficult but you can get there. That they are encouraged, although it is a difficult time to cheer up but that they continue fighting because it can be reached".
Joan Sabaté, manager reverse: "Se are a company dedicated to cycling with 50 years of experience. We have opted for the Valverde Team-Terra Fecundis team because we believe in the potential of their elite teams, sub 23, female, cadets, junior and, above all, in their cycling school, because it is a very important project for this sport to continue staying in the elite. "
Price drop on Amazon
73,93 €
3 New From 247,89 €
98 Used From 73,93 €

Amazon.com
459,98 €
2 New From 459,98 €
6 Used From 409,65 €

Amazon.com
More discounts