Eneko Llanos to the top of the Ironman of Cozumel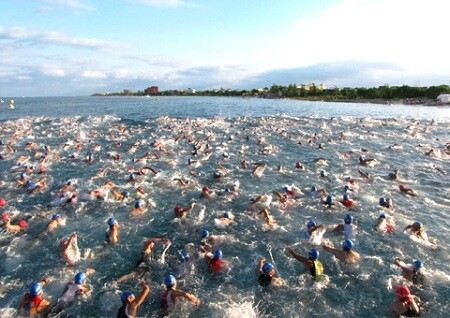 The vitoriano Eneko Llanos is presented as the main favorite next Sunday in the Ironman of Cozumel, a test that consists of covering 3,8 km of swimming followed by 180 km by bicycle and ending the test with a running race of 42,195 km.
Cozumel will also have Spanish participation in the elite category of Jose Almagro, Carlos López, Eduardo Crooke, Peru Alfaro e Iván Tejero, while in the female category they will participate Arrate Mintegui y Saleta Castro which part with possibilities to enter the podium.
Favorites include Belgian Bruno Clerbout, Tayler Barbour Butterfield, Justin Dearr and Patrick Evoe from the United States.
While in the female category the British Rachel Sarah Joyce, the North Americans Jessie Donovan, Amanda Stevens and Jessica Jacobs, Asa Lundstrom from Sweden start as favorites
Follow the live test: http://www.ironman.com/triathlon/coverage/detail.aspx?race=cozumel&y=2013