Ironman recognizes Ironman Texas as the fastest race in history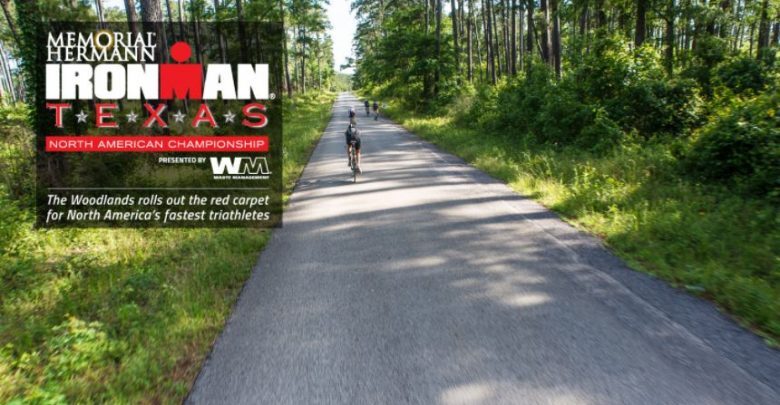 The Ironman Global Race Operations Committee recognizes the records of the Ironman of Texas and becomes the fastest test in history
After the race itself announced that there was trimmed the test circuit and did not recognize the records achieved in it, today we get up with the news that the Ironman brand itself recognizes it.
According to Triathlete, Ironman has announced that I would recognize the times achieved at the North American Ironman Championship in Texas last weekend as the best of the world.
This means that the time achieved by Melissa Hauschildt (8: 31: 05) and Matt Hanson (7: 39: 25) are now the new records of the Ironman brand, surpassing the male record of Tim Don (7: 40: 23) established the 28 of May of 2017 in the Ironman South and the Chrissie Wellington (8:33:56) achieved on April 10, 2011 at Ironman South Africa.
The announcement about Texas times comes two days after Ironman claimed that the bike's travel was shortened for safety reasons to athletes
The new world records
In the pro masculine race, Matt Hanson crossed the finish line in a time of 7: 39: 25, while Mel HauschildYou didn't break the tape in the women's test at 8:31:05.
Technically, both got the Ironman World Records, but Ironman had said in that statement posted on his Facebook page on the afternoon of race day that "Due to the shortened distance, the test times will not be recognized." Instead, it would be noticed with an asterisk due to unique circumstances.
The athletes criticized Ironman for this claim, noting that previous records had been set up on circuits that had also been trimmed.
This morning, Ironman modified his statement issued a statement that the records would be recognized:
"Following the review by the Ironman Global Race Operations Committee, it has been determined that the athletes who completed the three discipline course prescribed in the Ironman Triathlon of the North American Texas Championship will be recognized as the best in the world. Congratulations to all the athletes who established the best times in the world in both general and individual discipline categories «.
In addition to the records of the fastest tests of the Ironman franchise, there are others that we want to mention
Best mark in an Ironman of the IM franchise in male category: 7:39:25 for Matt Hanson and second best mark ever, only surpassed by 7:35:39 of Jan Frodeno at Roth 2017.
Unique Ironman with 2 sub men 7: 40 in the same edition
Unique Ironman with 6 sub men 7: 50 in the same edition
Unique Ironman with 11 men sub 8h in the same edition
Best mark in the cycling sector to Andrew Starykowicz 3: 54: 59 (at an average of almost 46 km / h)
Best mark in the career sector for Matt Hanson 2: 34: 39
Best mark in an Ironman of the IM franchise in female category: 8: 31: 05 for Melissa Hauschildt and fourth best ever in an ironman distance triathlon.
Unique Ironman with 7 women sub 8: 50 in the same edition
Unique Ironman with 10 women sub 9h in the same edition
Best mark in the cycling sector for Melissa Hauschildt 4: 29: 55 (to an average of more than 40 / kmh)
Ironman photo