How much was Jan Frodeno's "solidarity" bike sold for?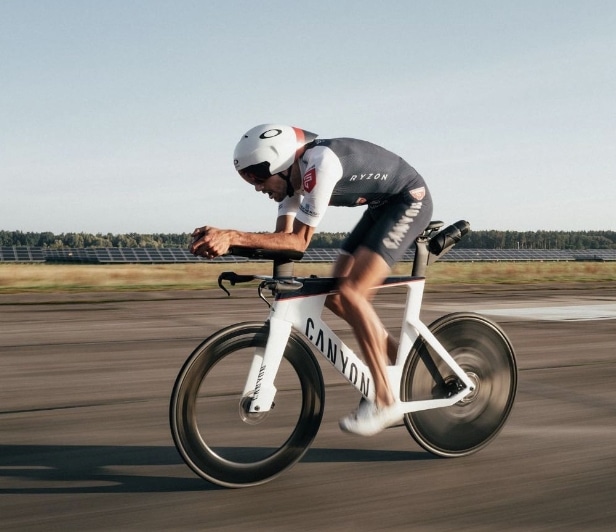 In a world hit by the pandemic, the three-time IRONMAN world champion, Jan Frodeno, carried out an unparalleled act of solidarity.
On April 11, 2020, from his home in Girona, Frodeno held an indoor IRONMAN, with a purpose that went beyond sport: to raise funds to combat the Covid-19 pandemic.
Inspired by Ane, his children's nurse and babysitter, Frodeno embarked on this unprecedented feat.
The event not only demonstrated the spirit of solidarity of Frodeno, but also managed to raise a significant sum of 250.000 euros.
These funds were used comprehensively to support the community. A total of 50.000 euros were allocated to providing healthy meals to 181 children in vulnerable situations in Salt, Girona.
In addition, two vital respirators were purchased for the Josep Trueta Hospital and financial support was provided to the Center d'Acollida La Sopa and the Little Sisters of the Poor of Girona.
But the commitment of Frodeno with his community did not end there. In 2021, through his foundation, the Frodeno Fun(d), he inaugurated a new pump track in Salt.
This project not only offers a leisure space, but also instills a love of cycling and sports in young people.
The last gesture of Frodeno, now retired from professional triathlon, was to donate his time trial bike, the same one with which he achieved his last victory as a professional in the United States Open.
This sale not only symbolized the closing of an era in his career, but also became an act of generosity.
The bicycle, nicknamed "my rocket" by Frodeno, raised 104.000 euros in a raffle, funds that will be allocated entirely to the Frodeno Fun (d) in Girona.
Raffle winner Lucas not only earned a unique piece of triathlon history, but he also contributed to a noble cause. Jan Frodeno It doesn't stop here; has already announced the donation of a new Canyon gravel bike, equipped with the best of SRAM and Zipp, to continue supporting its foundation and the integration of cycling in the local community.
Jan commented the following in a post on Instagram:
"A huge thank you to everyone who helped and donated to win 'my rocket', my most personal time trial bike to date.
Almost €104.000 was raised for this unique @canyon speedmax and all proceeds go to the @frodenofund in Girona, keeping this beautiful project alive and integrating cycling into the local community.
There could only be one winner and Lucas was the lucky one who came to Girona to pick up his new speed machine.
The good news is that the team has already put a new bike into play, this time a unique Grail, CANYON's new gravel contender equipped with the best that @sramroad and @zippspeed have to offer. "
https://www.viprize.org/frodeno
See this post on Instagram
This act of Frodeno Not only does his greatness as an athlete stand out, but also his immense heart and commitment to those most in need.
His career continues to inspire many, inside and outside the world of triathlon.