Triathlon News
Javier Gómez Noya «I am the only one who has repeated the podium so far in the World Cup, that means that everything is very open»
The Galician takes 2 podiums in 3 races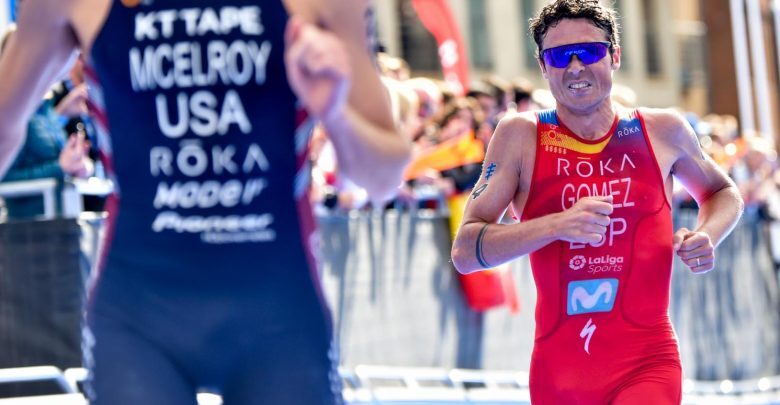 In an interview with the newspaper Brand, Javier Gómez Noya he makes an assessment of his performance to date, where last Sunday he achieved third place and his second podium this season in the Triathlon World Series.
2 podiums in 3 races
«A podium in World Series is always for happy and especially because the direct rivals in the classification were behind me. As for the sensations, I did not do my best race; neither swimming, nor cycling. I found it hard to find the rhythm, I was not comfortable, and I thought that running was going to cost me, but the legs worked differently«He confessed.
«I have three World Cup races and two podiums. I'm the only one who has repeated podium so far in the World Cup, that means that everything is very open, but I have shown a consistency and I am happy with how things are going", he pointed.
«A few months ago I had no idea about going to the World Cup».
«I did not do the first test, because I was not interested and I did not see the World Cup as a goal, but the three races have put me in the fight and now I am, I would not say forced, but I'm not going to miss the opportunity to make a good position or a podium. If I maintain the regularity it can be done«, Said the Galician triathlete, fourth in the world ranking.
The following tests will be on Sprint distance
The following World Series events - all of them in sprint distance (half of the Olympic) - will be in Montreal (Canada) and Hamburg (Germany). At two you plan to go. The last, in Edmonton, he keeps it in doubt. "I do not have it so clear. It is a trip a little uncomfortable in bad date ».
"Nobody doubts that Mario will win races again; and soon"
In the last three races, coinciding with the return of Gómez Noya, Mario Mola, current world champion, has not climbed to the podium and has not even finished in the top twenty.
«He has had a series of circumstances that have not benefited him in the race and unfortunately has chained several tests with not very good results, but no one doubts that Mario will win races again; and soon", He said.
«For me, Mario Mola is the best short distance triathlete in the world and he is still one of the main rivals and the fastest ones », concluded Gómez Noya.